Alex Murdaugh murder trial judge steps aside after Murdaugh asks for new trial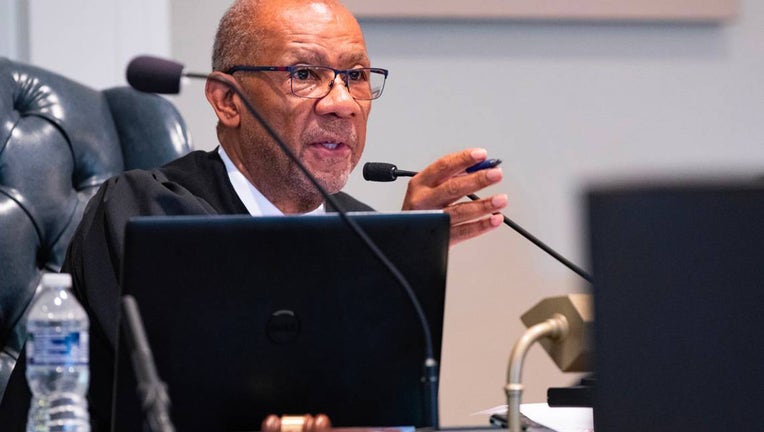 article
COLUMBIA, S.C. - The judge that presided over Alex Murdaugh's murder trial has agreed to step aside as the former lawyer convicted of killing his wife and younger son requests a new trial, citing alleged jury tampering, the South Carolina Supreme Court said Thursday.
But the justices refused a request from defense lawyers to remove Judge Clifton Newman from Murdaugh's state trial on financial crime charges and to delay the trial, set to begin Nov. 27.
Murdaugh is serving a life sentence without parole. A jury convicted him of two counts of murder in March after a sensational six-week trial during which prosecutors argued that he gunned his wife and son down because his life of power, privilege and prestige was falling apart.
Months after his convictions, Murdaugh's lawyers requested a new trial, saying several jurors whom they interviewed told them that Colleton County Clerk of Court Rebecca Hill tampered with the jury by suggesting Murdaugh was guilty, encouraging jurors to not deliberate for a long time and asking them about the case before deliberations.
Hill has denied the allegations.
The defense wants a full hearing in which jurors and Hill can be put under oath and questioned, and text messages and other information subpoenaed. As the trial judge, Newman would decide on that request. The defense wanted him removed because he might be a witness to possible tampering by Hill. Newman agreed, according to Thursday's state Supreme Court order.
The decision came a day before a scheduled pretrial hearing on state charges that Murdaugh stole money from clients. Newman will be on the bench for that hearing for now.
'VICIOUS RUMORS': BUSTER MURDAUGH RELEASES STATEMENT ON CLASSMATE STEPHEN SMITH'S DEATH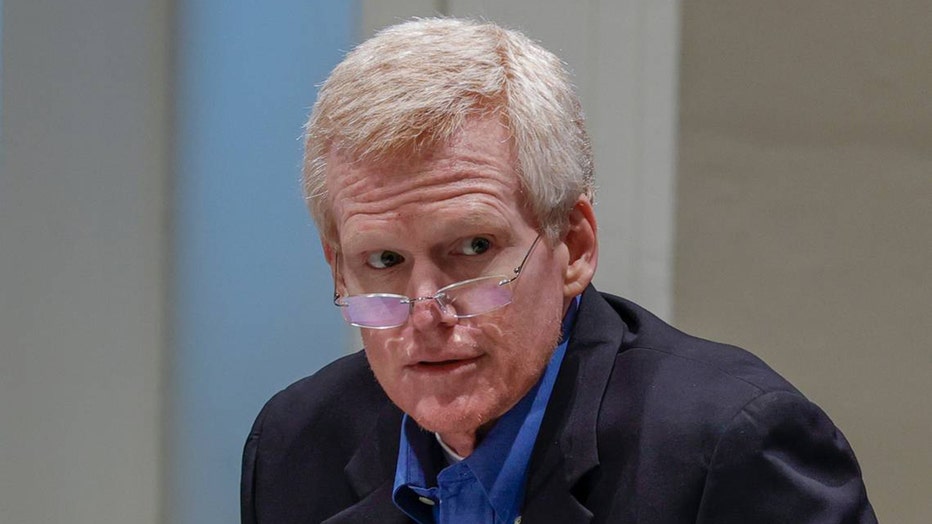 Alex Murdaugh sits in the Colleton County Courthouse as his attorneys discuss motions in front of Judge Clifton Newman on Friday, Dec. 9, 2022. Murdaugh's trial for murder is scheduled to begin Jan. 23, 2023, in Walterboro. (Tracy Glantz/The
Murdaugh pleaded guilty to similar financial crime charges in federal court earlier this year and is awaiting sentencing that will likely means years, if not decades, behind bars, regardless of what happens with his murder case.
State prosecutors have said it is important that this trial, like the murder trial, be held in South Carolina because the victims in that case want to hold him fully responsible.
Murdaugh also faces state charges of insurance fraud after investigators said he asked a friend to kill him so his surviving son could get $10 million in life insurance. They said the friend's shot only grazed Murdaugh's head. Prosecutors also have charged Murdaugh with running a drug and money laundering ring.
MURDAUGH MOSELLE ESTATE ITEMS SELL FOR BIG BUCKS AS BUYERS DESCEND ON SOUTH CAROLINA AUCTION
For now, the state financial crimes trial is set to begin at the end of the month. Murdaugh's attorneys have asked that the trial be delayed a year so that the attention paid to the murder trial can die down.
To back their claims of jury tampering, they submitted the responses of 18 different potential jurors to a questionnaire sent out by the court. Most acknowledged that they read about numerous stories, listened to podcasts or watched documentaries on the case.
"I have read, viewed, heard numerous accounts of A. Murdaugh upon moving to Beaufort County. While I am not a gossip junkie, I believe he has committed despicable acts on his family, employees and associates. He is malicious and unforgivable. He should rot in prison," one potential juror wrote.
Another read "my mind is made up on this case, guilty!" according to court papers filed by Murdaugh's lawyers.
MURDAUGH MOSELLE POSSESSIONS POP UP ON EBAY WITH EXORBITANT PRICE TAGS
At a minimum, a jury for the new trial needs to be drawn from another county in the state. Defense attorneys argued that even that wouldn't be sufficient, however, given the international coverage the case has received. They say the only remedy is to wait for attention to the case to wane.
Murdaugh is serving life without parole in the shooting deaths at his home in 2021. Investigators said 52-year-old Maggie Murdaugh was shot four or five times with a rifle and 22-year-old Paul Murdaugh was hit with two shotgun blasts.
It isn't clear how long it will take a new judge to get up to speed and rule on the request for a full hearing into the jury tampering allegations.