After back-and-forth, Minnesota lawmakers pass budget linchpin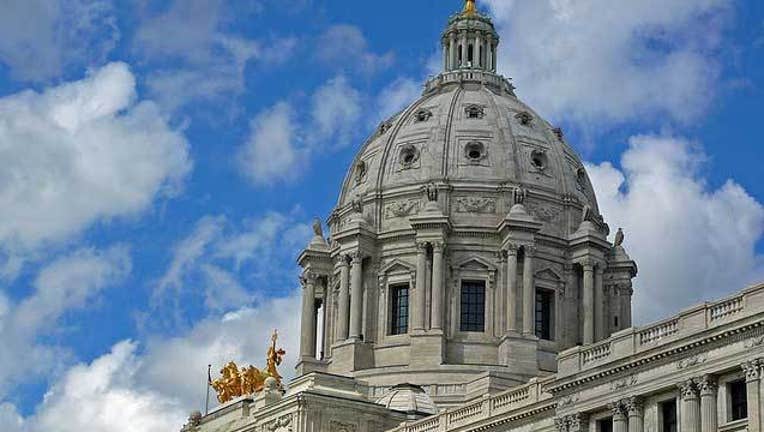 article
A beefed-up education budget was the marquee item in a special session that started Friday but bled into Saturday morning, providing an additional $525 million for public schools that will pad a per-pupil funding formula and provide extra money for early learning programs and scholarships. The Legislature also adopted a public construction package to fund unforeseen costs for long-running Capitol renovation and reroute a highway on the Iron Range, among other projects.
But it was a budget for agricultural and environmental programs -- and a revolt by environmentally minded Democrats to remove provisions they deemed as toxic -- that dashed hopes for a quick resolution. The clock was ticking to finish the $42 billion, two-year budget: A July 1 deadline threatened to bring on a partial government shutdown and almost 9,500 state employee layoffs.
Special sessions are generally orderly affairs, but the fight over the environment made the weekend affair look more like a tennis match as the House and Senate lobbed differing packages back and forth.
It started in the Senate, where some Democrats in the majority helped narrowly sink the bill on a first try and forced Senate Majority Leader Tom Bakk to remove two measures they found most objectionable. They passed a bill that kept intact decades-old oversight board at the Minnesota Pollution Control Agency and removed a provision exempting copper and nickel mines from solid waste regulations.
But House Republicans balked at the change, insisting that the Legislature pass the original bill that Gov. Mark Dayton and legislative leaders agreed on that includes both controversial measures. The Senate eventually acquiesced, passing the bill as-is on a 38-29 and sending it on to the governor's desk with mostly Republican votes.
Senate Minority Leader David Hann said he won assurances from Bakk that Democrats would pass "significant tax reductions" in 2016 for getting the bill through.
Sen. Scott Dibble, a Minneapolis Democrat, was disheartened by the end result.
"These things are lost and we're not going to get them back," he said of the citizens board. Even so, Dibble said the temporary change "shows there is a little bit of fight left in the environmental movement."
The overtime session was sparked by Dayton's veto of three budget bills primarily the education bill that he said didn't do enough to invest in schools.
At Dayton's insistence, the reworked public school budget added in an addition $125 million to the $400 million originally passed by the Legislature, though the governor dropped his call for a statewide preschool program.
Republican Rep. Jenifer Loon said the bulk of that money would go toward the state's per-pupil funding formula, providing for 2 percent increases in each of the next two years. Many House Democrats decried the lack of a preschool initiative but credited the governor for securing a larger windfall for public schools on a second try.
"Thank God for Gov. Dayton ... for pulling Republicans, kicking and screaming, to a budget that is actually going to do something for our schools," House Minority Leader Paul Thissen said.
The bill also allows school districts to resume classes this year before Labor Day, which falls on a late date this year.
The winding special session also had a twist of history: For the first time in 110 years, House and Senate lawmakers met outside their usual Capitol chambers. Instead, they met in makeshift chambers in an adjacent office building, using old-fashioned voice roll-call votes on bills.
House members crowded in, some laughing at the oddity of their makeshift chamber as they hunted for seats and posed for photos. Without their own desks, which usually have voting buttons and microphones, the 100-plus representatives passed around a shared microphone to talk or vote on each of the six bills on the agenda.
"Well, it's historic," Rep. Jim Knoblach, a St. Cloud Republican, said with a chuckle as he strolled in.