ADORABLE: Original Gerber baby and latest baby meet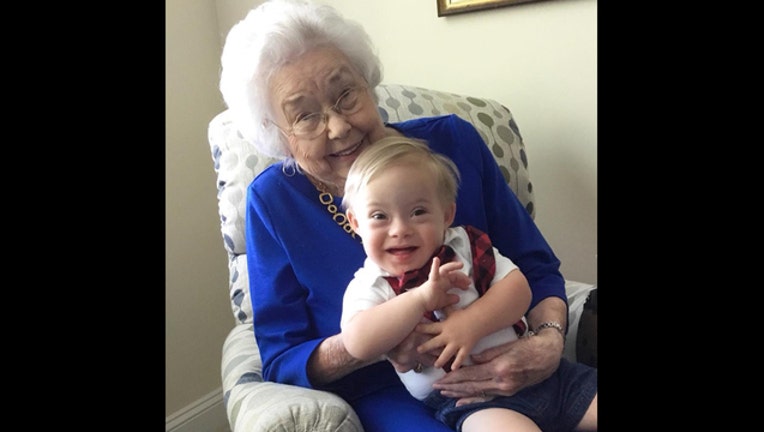 article
NEW YORK (FOX5NY.COM) - The iconic baby food brand Gerber shared a photo of a touching moment on social media: the meeting of the current Gerber baby and the original.
An image on Facebook shows Ann Turner Cook, the original Gerber baby, holding Lucas, this year's winner of the brand's annual Gerber Baby Photo Search.
"Those iconic Gerber smiles," Gerber wrote in the Facebook post. "The original Gerber baby, Ann Turner Cook, meets our Spokesbaby Lucas,"
A charcoal drawing of Cook when she was just 5 months old has been used as the face of the Gerber brand since 1931. Cook, now 91, is a retired school teacher and mystery novelist.
As the 2018 Gerber Spokesbaby, Lucas, of Dalton Georgia, has been appearing on the brand's social platforms since February.
Cortney Warren, Lucas's mom, said that her family was so proud of Lucas when he won the contest because he can "spread joy, not only to those he interacts with every day but to people all over the country."
"We hope this opportunity sheds light on the special needs community and educates people that with acceptance and support, individuals with special needs have the potential to change the world," Warren said, "just like our Lucas!"