Activists lead march through downtown Minneapolis on eve of Chauvin trial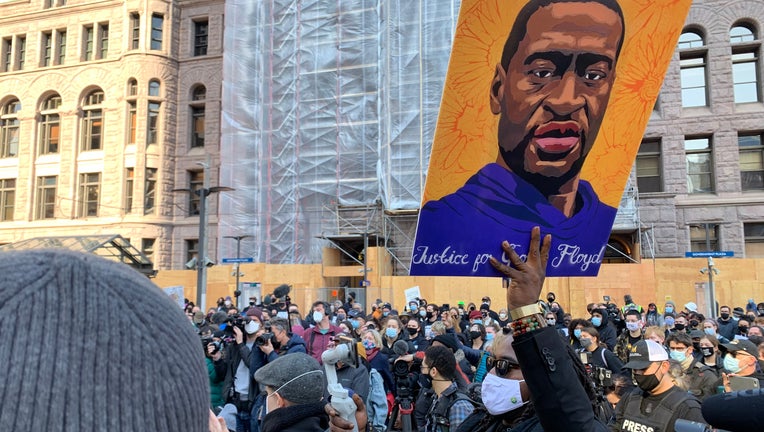 MINNEAPOLIS (FOX 9) - On the eve of the Derek Chauvin murder trial, hundreds of activists and protesters took to the streets of Minneapolis for a march and demonstration.
The march was led by a white casket, which organizers say represents those killed by police like George Floyd, whose deadly arrest will be the focus of a trial that begins Monday morning in downtown Minneapolis.
READ MORE: Everything you need to know about the Derek Chauvin trail
The Racial Justice Network organized the protests it calls the "I Can't Breath Silent March for Justice."
The rally kicked off around 2 p.m., with the crowd making their way from the Hennepin County Government Center to the 1st police precinct, where the names of lives lost were read. Those same names are written on a scroll that was carried through the streets.
Organizers say protests are planned almost daily, while the city has spent around a million dollars securing the government center where the trial is taking place.
"When they talk about, 'there better not be any violence,' then my response to that is, then reign in your police," said Michelle Gross with Communities United Against Police Brutality. "If you don't want violence, reign in your police. Because they are the people who are perpetrating violence."
Organizers say at least some of them will start to gather around the government center Monday morning at dawn. Organizers say they prepared for a long day of protests on the first day of jury selection.
Amenah Agunwamba brought her daughters to the march from the south Twin Cities metro area. 
"They're young and we try and shelter and protect them, but at the same time, we teach them the truth of what's happening in our communities and they understand," she said.