What's happening in the 2023 election: 4 races to watch Tuesday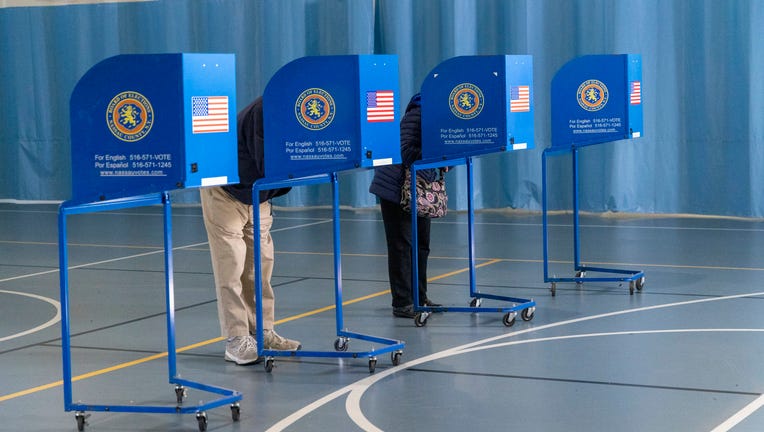 article
While high-profile campaigns are gaining momentum for next year's presidential election, a handful of smaller, state-level elections are in the spotlight this voting season. 
Most of the races getting attention this year are governors in hotly-contested states, but a few other key votes could be a sign of things to come next year. In all of them, access to abortion has been a frequent topic in campaign debates and advertising. 
Here are five votes worth keeping an eye out for results this year: 
4. Kentucky governor's race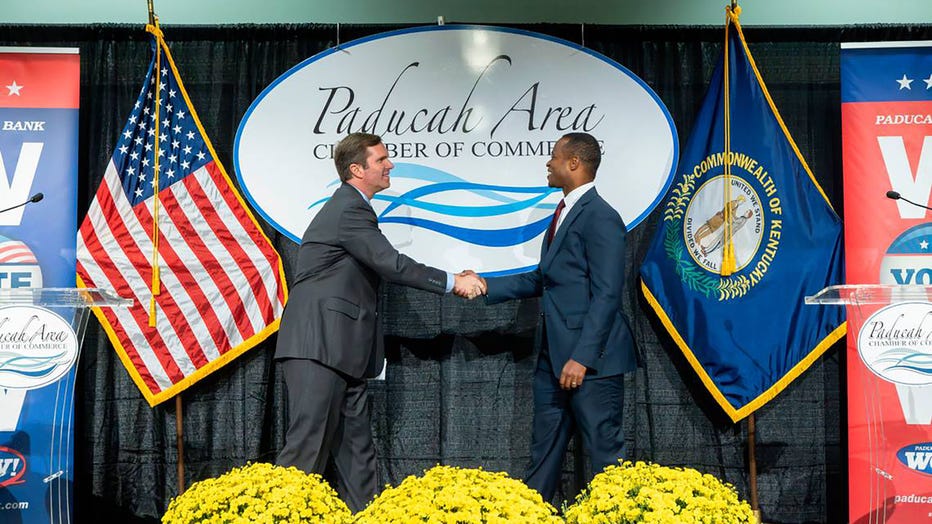 Democratic Gov. Andy Beshear, who is running for reelection, and Republican nominee and Kentucky Attorney General Daniel Cameron, shake hands on Oct. 12, 2023. (Ryan C. Hermens/Lexington Herald-Leader/Tribune News Service via Getty Images)
Being called one of the most competitive and close races on the ballot this year 
Democratic Gov. Andy Beshear is one of four Democratic governors leading a state Trump carries twice in his campaigns for presidency 
He's being challenged by Daniel Cameron, a Donald Trump endorsee who is hoping to gain completely GOP control over lawmaking in the state
RELATED: Survey finds that US abortions rose slightly overall after new restrictions started in some states
3. Pennsylvania Supreme court
The state has a vacant seat in its Supreme Court 
The Court has a 4-2 Democratic majority, so the outcome of this race will tip partisan control
The new justice could break any 3-3 ties on election-related cases that come up in the 2024 presidential campaign, in which Pennsylvania will be a hotly contested battleground
2. Virginia's balance of power 
The state legislature is split currently, with Republicans having a narrow majority in the House and Democrats in the state Senate 
All 40 state Senate seats and 100 state House seats are on the ballot
Republicans hope to gain full control to clear a path for Republican Gov. Glenn Youngkin to enact proposals on key issues, specifically a ban on abortions after 15 weeks with exceptions for rape, incest and when the mother's life is endangered
Democrats are hoping to keep control of at least one chamber to serve as a check against the governor's proposals  
Some experts are saying the Virginia races could be a potential indicator about what to expect next year nationwide
Read more about Virginia politics here. 
1. Ohio's abortion vote
Ohio voters are deciding whether to amend the state Constitution to protect access to abortion services 
May see it referred to as Ohio's Issue 1, which is how it's labeled on the ballot
Seen as the highest-profile race on the ballot this year across the country
Expected to be a preview of abortion battles across the country in 2024 
Read more about Issue 1 and Ohio's marijuana proposal here. 
Miscellaneous of note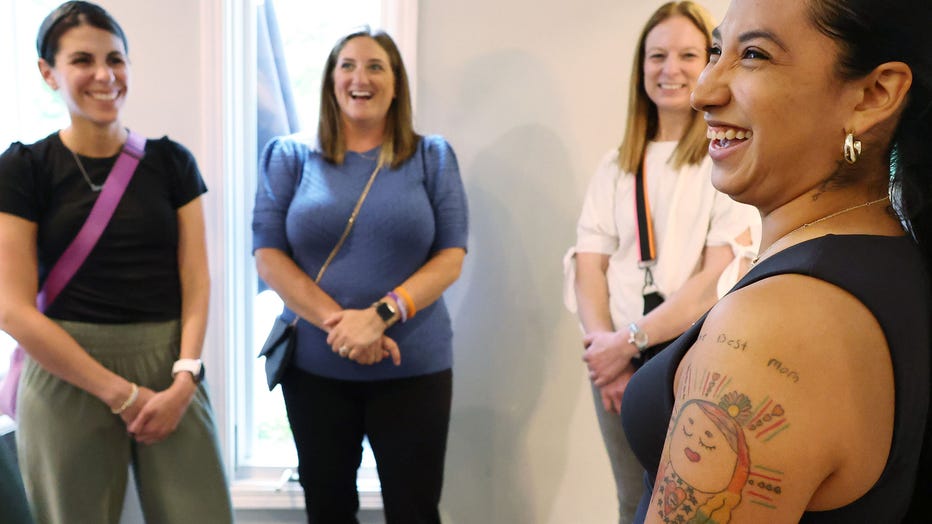 With her slain daughter Lexi's drawing tattooed on her arm, Kimberly Mata-Rubio speaks with supporters about gun violence and her candidacy for mayor of Uvalde, Texas, on Sept. 26, 2023, in Highland Park, Illinois. (Stacey Wescott/Chicago Tribune/Tri
A woman whose 10-year-old daughter was killed in the Uvalde school shooting is now running for mayor, after a year of advocating for gun control and school safety (Kimberly Mata-Rubio).
In Mississippi, Republican Gov. Tate Reeves is running for a second term against Democrat Brandon Presley, a state utility regulator and cousin of rock 'n' roll legend Elvis Presley. Republicans have controlled the office for the last 20 years.
This story was reported from Detroit. The Associated Press contributed.