2019 already one of top 10 snowiest Februarys on record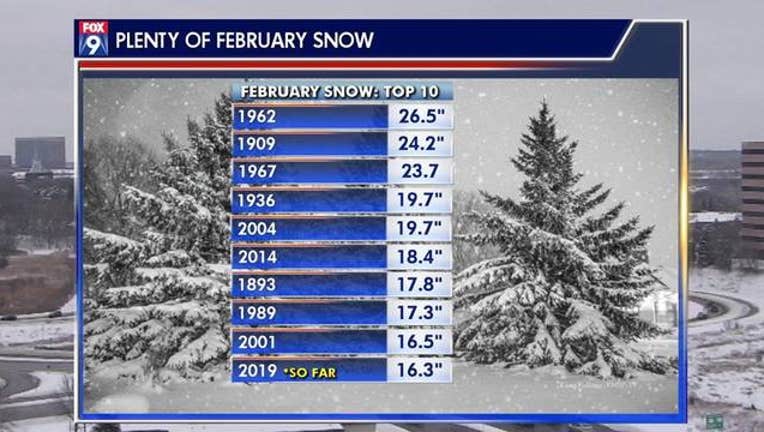 (FOX 9) - To say it has been a snowy start to February would be an understatement. 
At 16.3 inches of snow so far this month, this has already been one of the top 10 snowiest Februarys on record in the Twin Cities metro. More snow is still in the forecast, with 2-4 more inches possible by Tuesday morning. 
The most snow ever recorded in the Twin Cities in February was 26.5 total inches in 1962.
Stay up to date during this week's winter weather by downloading the FOX 9 Weather App. It has the latest temperatures, snow totals, forecasts and school closings 24/7. Download it for Android or Apple.