17-year-old charged as adult in fatal shooting of Robbinsdale teen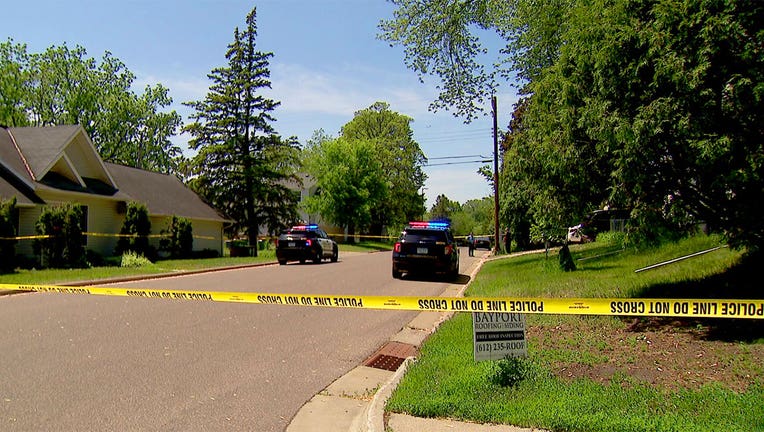 article
ROBBINSDALE, Minn. (FOX 9) - A 17-year-old boy is facing felony charges in the fatal shooting of another teenager on Memorial Day. 
A Hennepin County Judge on Wednesday certified Anthony Clarke Guerrero, 17, to be charged as an adult for being minor in possession of a firearm and second-degree murder while committing a felony in connection to the death of 18-year-old Tycorian Jaquan Estes. 
According to the criminal complaint, Estes and another individual met Guerrero on May 29 on the 3300 block of Grimes Avenue North to "exchange guns." An argument broke out between the two teenagers, and Estes tried to take the gun away from Guerrero, placing him in a headlock.
Guerrero then allegedly fired two shots into Este's neck and stomach before driving away from the scene, charges said. Robbinsdale police officers responded to the shooting and found two women attempting to help Estes by applying pressure to his neck wound. 
The teen was rushed to the hospital, where he died a couple of days later. The Hennepin County Medical Examiner's Office determined Estes died as a result of multiple gunshot wounds, and his manner of death was a homicide. 
The two women told investigators they were in their respective homes when they heard gunshots and saw a silver SUV speeding away from the area. Additional officers located the vehicle and initiated a traffic stop, where they took the driver, Guerrero, and the passenger into custody. 
In a search of the vehicle, law enforcement recovered a handgun, an extended magazine, a 9mm magazine, and a single round of 9mm ammunition. Guerrero also had a spent 9mm shell casing on him at the time of the arrest, charges detailed.
During an interview with investigators, the passenger allegedly explained the circumstances of the shooting and that he helped "facilitate an exchange of guns," charges read.  
The Hennepin County Attorney's Office filed to certify Guerrero as an adult which was approved by a judge on Wednesday. He remains in custody at a juvenile detention center and is scheduled to make his first court appearance for the new charges on Sept. 8.