1 of 6 Pedal Pub squirt gun attackers convicted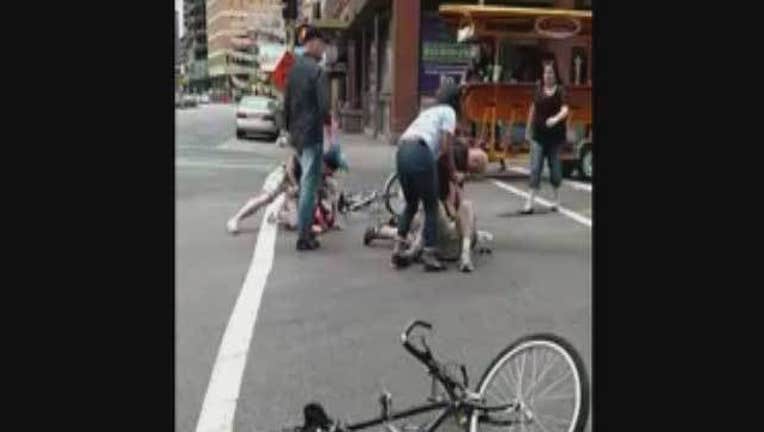 article
MINNEAPOLIS (KMSP) - Charges were dropped for 4 of the 6 men who launched a water balloon and squirt gun attack on a Pedal Pub in downtown Minneapolis, but one of the two remaining men pleaded guilty to disorderly conduct on Monday.
Shakopee, Minn. John D. Rock Jr., 25, was convicted of misdemeanor disorderly conduct and fined $300, must pay $395 restitution to the Pedal Pub proprietor and was handed a 1-year, stayed 45-day jail sentence. A fifth-degree assault charge and another disorderly conduct charge were dropped.
On May 23, 6 off-duty Burnsville officers were riding the Pedal Pub that was attacked at 1st Avenue and 4th Street. The officers detained the men until Minneapolis police, in-uniform, arrived and arrested Jason Leonard Carlton, Mark William Dean, Kurtis Wayne Johnson, Francis Wayne Bellanger and Rock Jr. Disorderly conduct charges were dropped against everyone but Rock Jr. for lack of evidence, but the Star Tribune reported 31-year-old Pine City man Ryan M.P. Barth has been charged with 3 misdemeanors and missed a court date, and a warrant has been issued for his arrest.
Some of the men who were restrained claimed the off-duty officers were unnecessarily rough.