1 in serious condition after fire at Minneapolis apartment building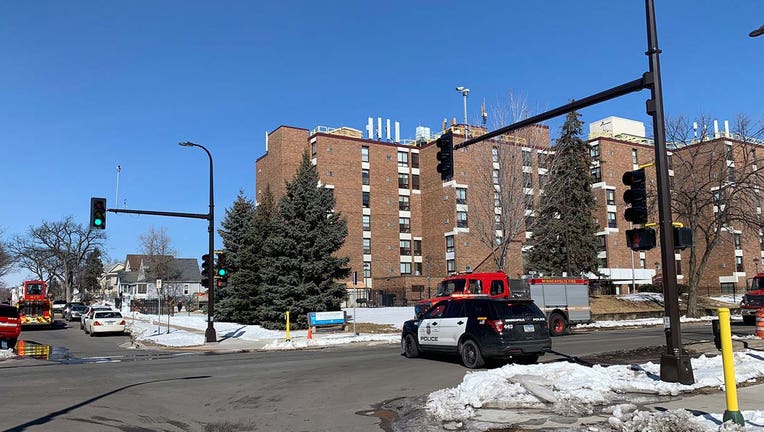 article
MINNEAPOLIS (FOX 9) - The Minneapolis Fire Department says a man was taken to the hospital in serious condition after an apartment building fire.
Crews responded to a fire in a multi-story residential apartment building around 1:15 p.m. Saturday and rescued one victim on the fifth floor. The fire was confined to the victim's apartment and other residents did not need to evacuate, according to a spokesperson with the Minneapolis Fire Department.  
Minneapolis firefighters extinguished the apartment fire on the 1700 block of Plymouth Ave North while completing searches and welfare checks on residents in other apartment units.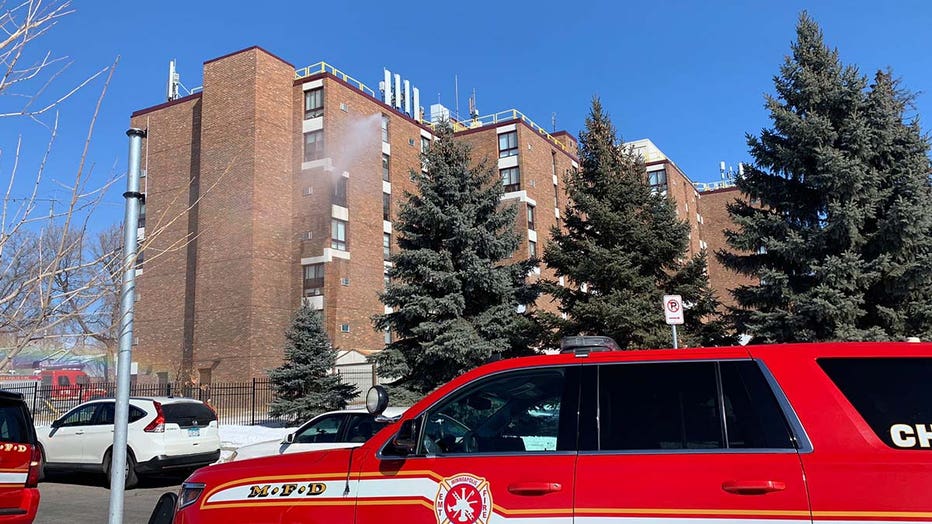 Fire on the 1700 block of Plymouth Avenue North in Minneapolis
When fire responders found the victim inside an apartment on the fifth floor, they performed CPR and emergency treatment then carried him out of the building. Hennepin County Medical Center paramedics on scene transported him to a hospital in serious condition, where he is being treated for heat and smoke inhalation and possible burns.
No other injuries were reported. MFD says Public Housing Management was called to the scene to assist and help residents with possible water and smoke damage,
The cause of the fire is under investigation.