1 arrested in connection with Minneapolis shooting that injured bystander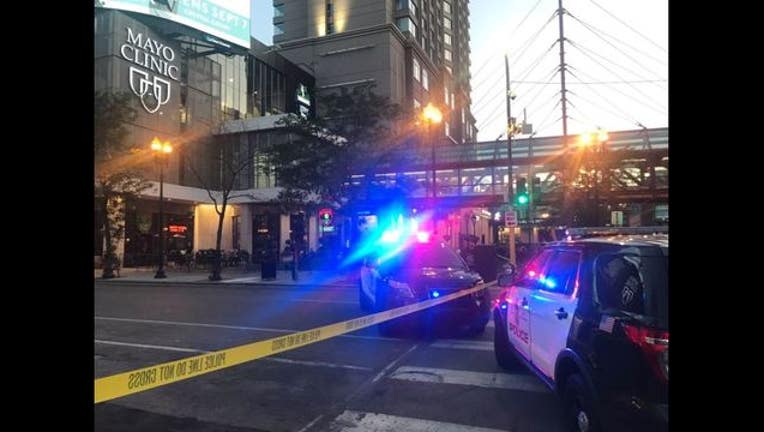 MINNEAPOLIS (KMSP) - Minneapolis police have arrested a 28-year-old man in connection with a downtown shooting Tuesday night that injured a bystander.
The shooting took place shortly after 7 p.m. at a bus stop near the intersection of Hennepin Avenue South and 6th Street South. One man pulled out a gun, shot and missed, hitting a man standing nearby in the hip. Part of the shooting was caught on camera. 
Delorien Chapman was booked into the Hennepin County Jail on Friday on felony assault and weapons charges.
The bystander was taken to Hennepin County Medical Center and was still hospitalized as of Friday afternoon.
In a statement, Minneapolis Downtown Council president Steve Cramer called the shooting "unacceptable" and said the downtown population density increases the chances of an innocent bystander getting shot.
"Our community will not tolerate downtown becoming a free fire zone, period," Cramer said. 
Minneapolis Police Chief Medaria Arradondo said his department is working hard to make sure that downtown and the rest of the city are safe. 
"Violence in any form will not be tolerated in our city," he said in a statement. 
The shooting remains under investigation.