Social Security payments could rise 3.2 percent in 2024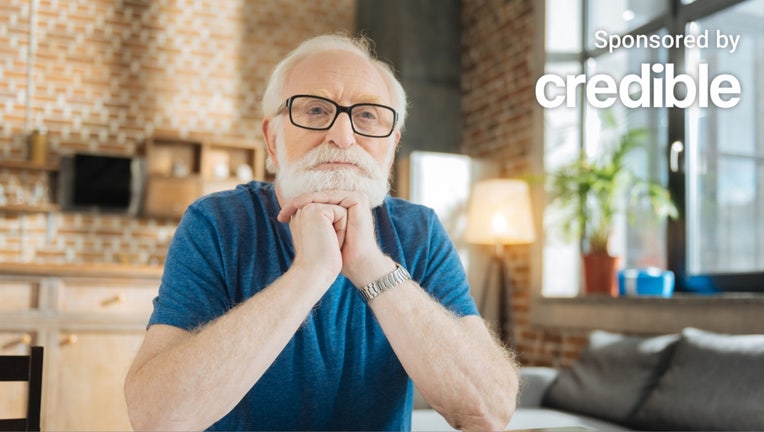 article
Following a rise in annual inflation for August, the Social Security cost of living adjustment (COLA) for 2024 is projected to rise 3.2%, according to an analysis by The Senior Citizens League (TSCL). That boost would raise the average monthly benefit of $1,790 by $57.30, bringing it to a total average of $1,847.30.
However, that forecasted raise is far from the historic 8.7% increase seen in 2023. 
"In 2023, retirees received the highest COLA in 40 years — (8.7%), but nobody is getting rich," TSCL said in a statement. "The reality is that the dollar amount of the COLA increase received is meager at best."
More than half (55%) of beneficiaries that year reported spending more than $2,000 a month on expenses, according to TSCL data. And 45% said they spent less than $2,000 a month.
Nonetheless, Social Security benefits remain the sole source of income for 40.2% of American retirees, according to research by the National Institute on Retirement Security (NIRS).
The official annual COLA to Social Security benefits will be announced in mid-October. By law, it's calculated using inflation during July, August and September as measured by the Consumer Price Index for Urban Wage Earners and Clerical Workers (CPI-W). The rates for all three months are added together and averaged before being compared with the third quarter average from one year prior. The official COLA is the percentage difference between the two. This would be reflected in the first Social Security checks sent out January 2024.
If high-interest debt is cutting into your retirement savings strategy, you could consider paying it off with a personal loan at a lower interest rate to help you lower your monthly payments. Visit Credible to speak with an expert and get your questions answered.
Medicare Part D drug prices increase more than 200 percent on average: AARP
Americans are losing hope on Social Security 
More than half of Americans can no longer rely on Social Security. In fact, 74% of adults said they can't count on Social Security benefits as an effective component of a retirement income strategy, according to a survey by Allianz Life. And 88% said it's crucial to supplement Social Security benefits with another source of guaranteed income in order to plan a comfortable retirement.
"Social Security benefits are often the backbone of a retirement strategy but it cannot be your entire strategy," Kelly LaVigne, Allianz Life vice president of consumer insights, said in a statement. "A strong retirement strategy will ensure you have enough guaranteed income to cover your essential expenses. That guaranteed income can come from Social Security benefits along with other investments and protection products such as annuities." 
However, many of today's workers may not get their full Social Security benefits down the road. In 2033 – when the Social Security fund or the Old-Age & Survivors Insurance (OASI) fund is expected to become insolvent – the average couple retiring that year could experience an annual benefits cut of $17,400 in today's dollars, according to an analysis by the Committee for a Responsible Federal Budget (CFRB). 
"Upon insolvency, the law mandates that the OASI trust fund can only spend in amounts equal to incoming trust fund revenue, which means that all 70 million retirees, dependents and survivors – regardless of age, income, or need – will see their benefits cut by 23 percent," the CFRB said.
If high-interest debt is preventing you from saving as much as you can for retirement, you could consider paying it off with a personal loan at a lower interest rate. Visit Credible to compare options from different lenders without affecting your credit score. 
Americans over age 55 plan to delay retirement: survey
When should you start collecting Social Security? 
Many financial experts recommend people begin collecting Social Security when they reach their full retirement age or until they turn 70 if possible. Full retirement age is based on birth year. At full retirement age, Social Security recipients are eligible for their full benefits. But if they delay collecting benefits until they reach age 70, their benefits increase.
However, eligible Americans can begin earning Social Security benefits at age 62. But doing so would reduce monthly payments by a certain percentage up until full retirement age. That reduction is based on several factors including birth year.
"If you claim Social Security at age 62, rather than wait until your full retirement age (FRA), you can expect a 30% reduction in monthly benefits," Fidelity Investments said in a post. "For every year you delay claiming Social Security past your FRA up to age 70, you get an 8% increase in your benefit. So, if you can afford it, waiting could be the better option."
Still, Social Security benefits generally cover about only a third of a middle-income worker's average wages, according to an Actuarial Note from the Social Security Office of Chief Actuary. 
"Making matters worse, most older adults claim Social Security benefits before reaching full retirement age and receive permanently reduced benefits," TSCL said.
If you're worried that Social Security benefits won't cover a significant portion of your retirement income, you could boost savings by paying off high-interest debt with a personal loan at a lower interest rate. Visit Credible to get your personalized rate in minutes.
More than half of Gen Xers stopped saving for retirement, here's why: survey
Have a finance-related question, but don't know who to ask? Email The Credible Money Expert at moneyexpert@credible.com and your question might be answered by Credible in our Money Expert column.