Warmest first half of June on record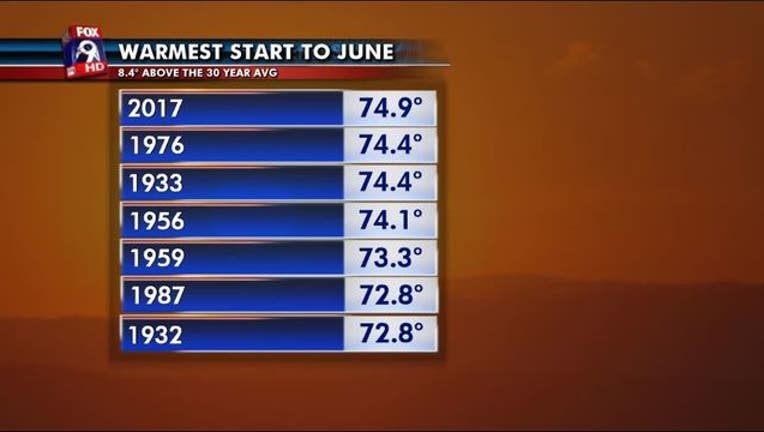 article
MINNEAPOLIS (KMSP) - Contrary to popular belief, the first half of June has been warm...REALLY warm. Not a single day below average so far. This marks the warmest to June on record for the Twin Cities dating back nearly 150 years now, to 1872.
This year, our start to June even beat out the Dust Bowl era of the 30s and early 40s. That's pretty astonishing!  High temperatures for five of the first 15 days of the month were at or above 90 degrees.  And while records are in the 90s and triple digits (indicating we have certainly seen some significant warmth in the early part of June before) it's been the lack of cooler air that has been most notable. 
Usually, June is a very wet month which means we can spend many days stuck in clouds, showers, and coolish temperatures. But so far this month, we haven't seen a single day that has turned out that way which is clearly unusual. 
Now, you will notice a pretty drastic shift from Father's Day through much of the week because moisture levels will be low and so will the temperatures, giving us a very comfortable feeling week with Sunday likely to be the first below average day so far this month.