Tropical Storm Helene forms in Atlantic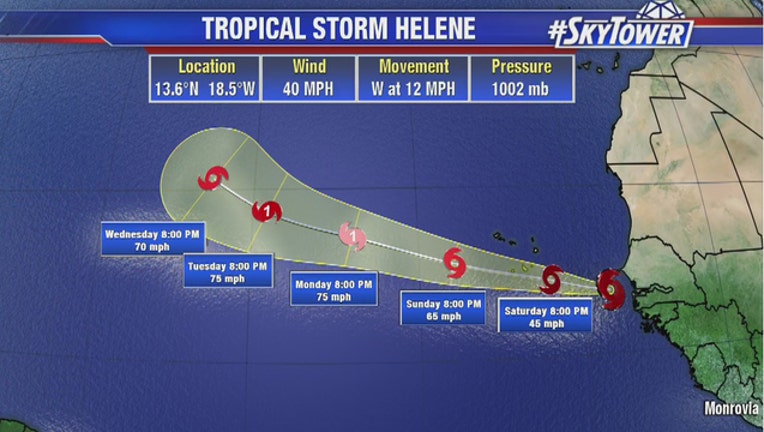 article
MIAMI (AP) - A new tropical storm has formed in the eastern Atlantic off the western coast of Africa.
The National Hurricane Center in Miami said Friday night that Tropical Storm Helene was located about 405 miles (650 kilometers) east of the southernmost Cabo Verde Islands.
Forecasters expect the storm to bring tropical storm conditions to parts of the Cabo Verde Islands on Saturday night and Sunday.
Officials say heavy rainfall on the islands could produce life-threatening flash floods.
The storm's maximum sustained winds are 40 mph (65 kph) and it is moving west at 12 mph (19 kmh).