Statewide tornado drill for Minnesota and Wisconsin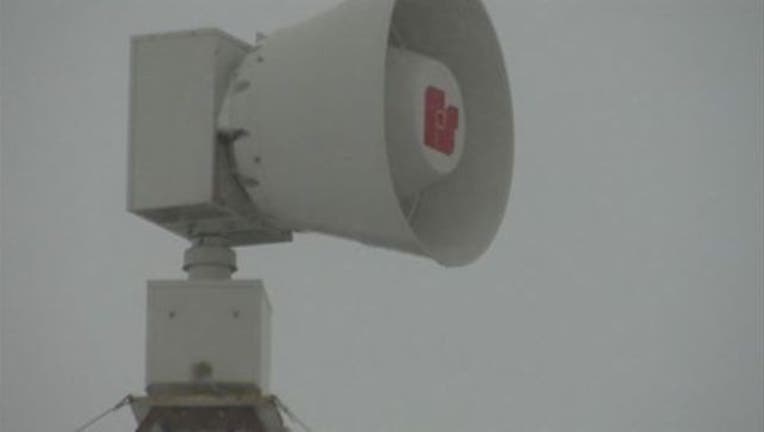 article
MINNEAPOLIS (KMSP) - Why are tornado sirens going off on Thursday? Aren't they usually tested on Wednesdays? This is Severe Weather Awareness Week and Thursday, April 12 is the statewide tornado drill for Minnesota and Wisconsin.
Outdoor sirens and NOAA Weather Radios will be sounded at 1:45 p.m. and 6:45 p.m. for this test. You can join the test by practicing your weather safety plans at work, school and at home.
Monday, March 6, 2017 marked Minnesota's earliest recorded tornadoes in the year on record, beating out the previous record by nearly two weeks. It was a wild day with plenty of wind, warm temperatures, humidity in the air, and then thunderstorms. The National Weather Service performed their damage surveys and concluded that two different tornadoes touched down, at nearly the same time.
In August 2017, there were six tornado touchdowns across south central Minnesota.
Wisconsin averages 23 tornadoes each year. Last year, there were 23 tornado touchdowns in the state, including an EF3 on May 16, 2017. That tornado followed an 83 mile path across Polk, Barron, Rusk, and Price counties, killing one person and causing widespread damage. The state also experienced an outbreak of 10 tornadoes on June 14, 2017, across Shawano, Winnebago, Outagamie, Brown, and Waushara counties.