Snow totals: Twin Cities metro gets dusting overnight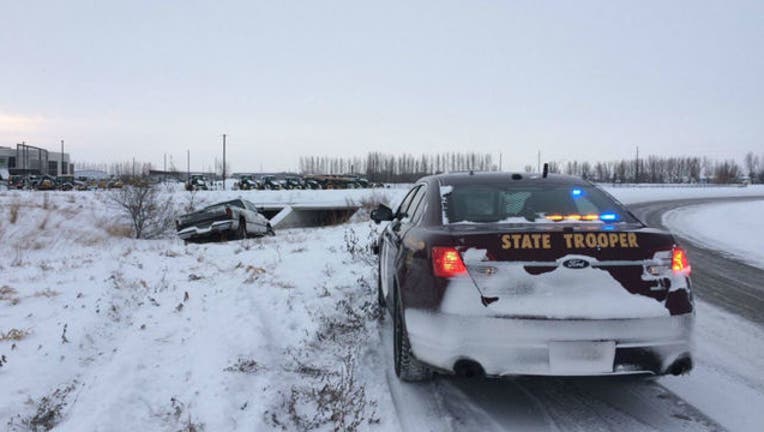 (FOX 9) - While some parts of Minnesota saw up to 9 inches of snow between Monday night and Tuesday morning, the Twin Cities metro saw just a dusting.
The National Weather Service recorded 0.4 inches at the Minneapolis-St. Paul International Airport and 0.6 inches in Chanhassen. 
More snow fell in northern Minnesota, with 9 inches reported in the Grand Rapids area, 6-7 in the Bemidji area and 5-8 inches in Duluth. 
The snow created slick roads Tuesday morning. Between 5 a.m. and 12 p.m., Minnesota State Patrol responded to 232 crashes - 28 with injures - 113 vehicle spin outs and one jacknifed semi. 
SNOW TOTALS
St. Cloud Airport: 1.8 inches

Chanhassen NWS: 0.6 inches

MSP Airport: 0.4 inches

Golden Valley: 1 inch

Eau Claire: 0.1 inches 

4 S Grand Rapids: 9 inches 

2 NE Duluth: 8 inches

NWS Duluth: 5 inches

Moose Lake: 2 inches

SE Moorhead: 3 inches

N Bemidji: 7 inches