Minnesota weather: Pleasant and above average temperatures this weekend
(FOX 9) - The holiday weekend will have mild and above-average temperatures, so enjoy time outside before the active weather week ahead. 
Saturday will be warmer than average for this time of year, with bright blue skies. Lows Saturday morning cooled into the low 20s, and will quickly climb into the mid to upper 30s under a mostly sunny sky. 
A few clouds will pass through the afternoon, filtering sunshine at times, but things will stay quiet through the day with just a light wind around 5-10 mph. 
Overnight a clipper will bring some light snow to parts of Northern Minnesota as clouds increase for much of the state. The temperature will remain above average for Sunday in the mid 30s, but more clouds will filter into the sky. 
Monday kicks off the start of a rather active week with gusty winds and blowing snow. The next accumulating snowmaker is forecasted to move in Tuesday night, with snow Wednesday and Thursday.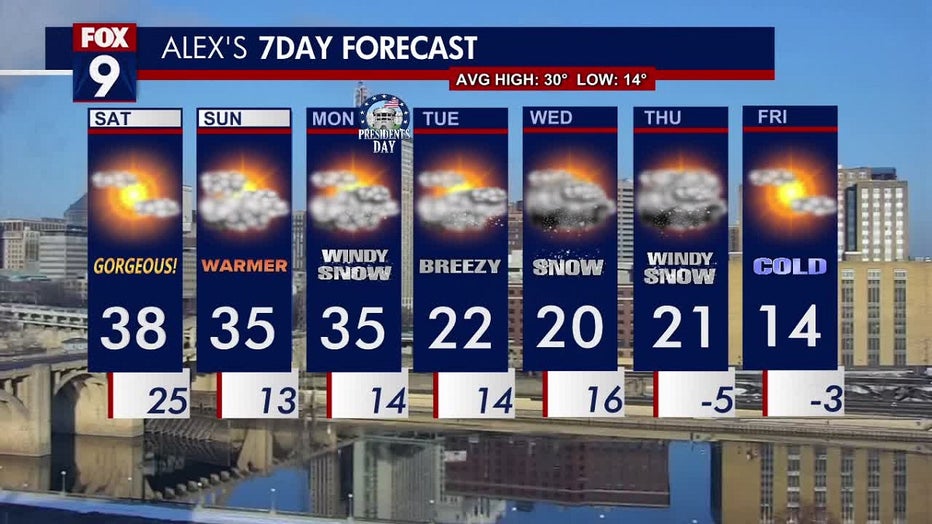 Take a look at your seven-day forecast for Presidents Day weekend.