Minnesota weather: Here's how much rain we could see Thursday-Saturday
MINNEAPOLIS (FOX 9) - Here comes the rain. 
Thursday will start quietly with a little patchy sun before clouds and breezes increase and rain showers roll slowly northward. A high of 56 degrees is in the forecast for the Twin Cities. 
The rain will get to the Twin Cities metro sometime late afternoon into the evening Thursday — likely around dinner time — and it'll become a steady soaking rain by Thursday night. Expect some gusty winds and overnight temperatures of around 46 degrees. 
Friday will be wet and windy, with a high of around 48 degrees. Steady rain during the day will become on-and-off showers as we get into Friday afternoon. Rain will linger into early Saturday, with rain stopping by about lunchtime Saturday.
In total, the Twin Cities and much of southern Minnesota could see 1-2 plus inches of rain, with some areas seeing 3 inches.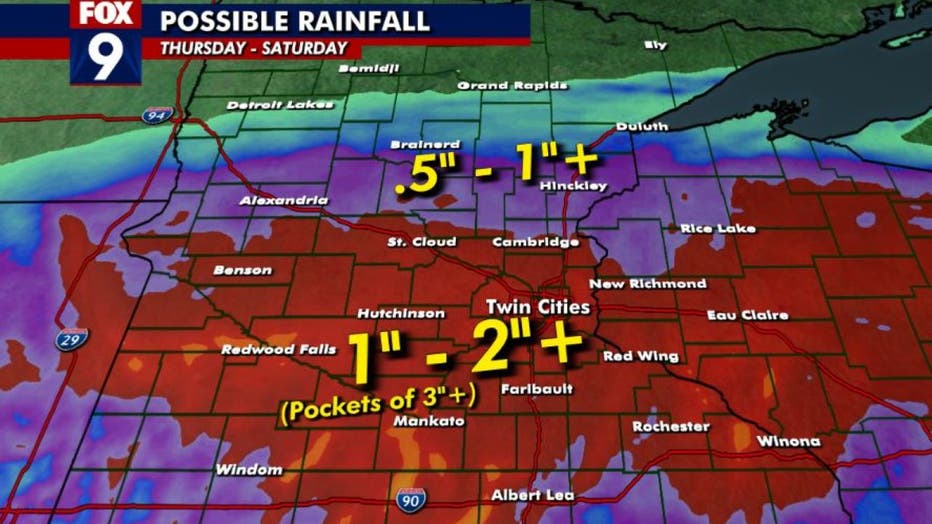 Expect a cool and fairly cloudy weekend. Here's the seven-day forecast: