El Nino setup still on track to affect our Minnesota winter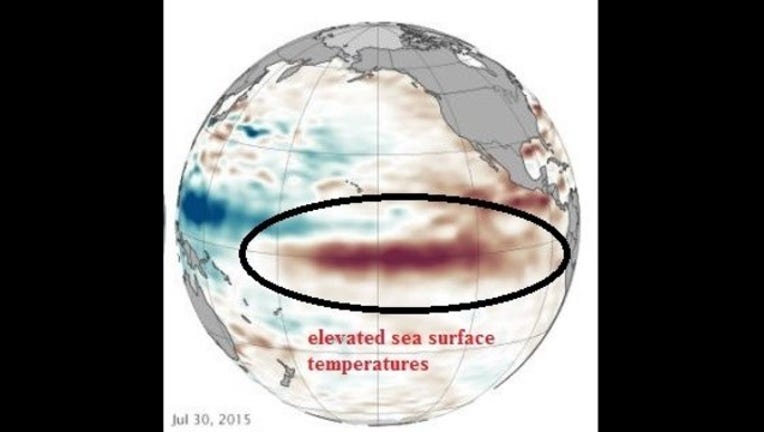 article
The equatorial Pacific surface temperatures are on the rise. Why should we care about bathwater like seas about 5000 miles to our west? The answer is because we are all connected by a series of actions and reactions. The weather we see each season is the result of circulations around the world. Air masses, both warm and cold, make their way around the world each year.
A strong El Nino will fuel thunderstorms above its warm waters and in return affect the position of the northern and southern branches of the jet stream by pushing them both farther to the north. This will be good news for drought stricken California since it will be in the cross hairs of more and more winter storms. The Upper Midwest could see most of its action heading north, which means passing snowstorms will be just out of reach of Minnesota and Wisconsin.
It's a waiting game as of now but all indications are pointing to a moderate to strong El Nino for 2015.
We would love to see your weather photos! Please email them to photos@fox9.com.