The Cooking Mom's cherry almond crisp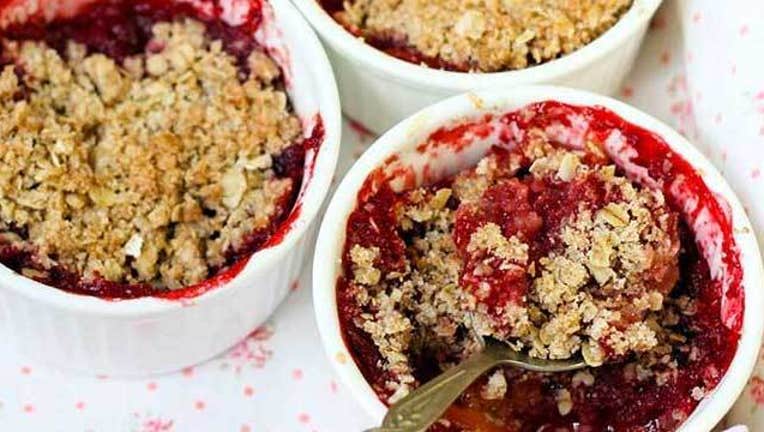 article
Ingredients:

3 to 4 cups pitted fresh or frozen cherries
1/2 cup sugar
1 teaspoon vanilla extract
1/2 teaspoon almond extract
2 tablespoons flour
Topping:

1/2 cup old fashioned oats
1/2 cup flour
1/2 cup brown sugar
1/2 teaspoon cinnamon
1/4 cup butter, melted
Directions:

Preheat oven to 350 degrees.

In a bowl toss the first 5 ingredients together.

Spoon into an 8 x 8 inch pan or small casserole dish that has been sprayed. You can also use 4 to 6 individual oven-safe baking dishes.

In another bowl, combine the topping ingredients together. Sprinkle evenly over the cherry mixture.

Bake 25 to 35 minutes or until bubbly and golden on top. Great served warm with vanilla ice cream!