Zimmer at NFL Combine: Vikings RBs, Laquon Treadwell and offensive line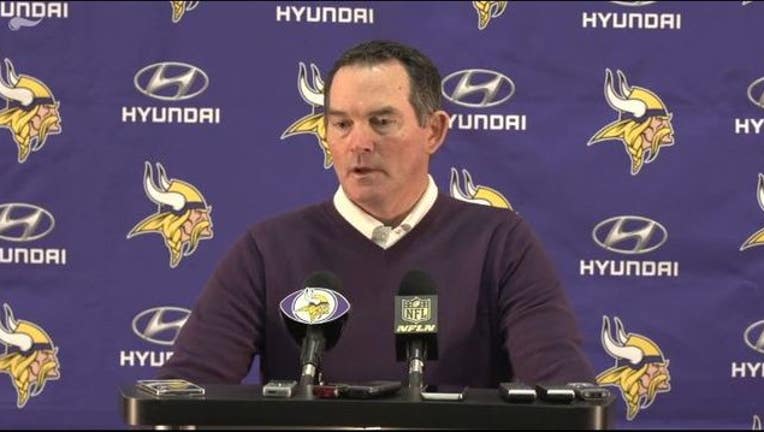 article
(KMSP) - Minnesota Vikings head coach Mike Zimmer addressed the media Thursday from the NFL Combine in Indianapolis. The coach touched on the future of the running back position as Adrian Peterson enters free agency, the bolstering of the offensive line and the development of Mackensie Alexander and Laquon Treadwell.
RUNNING BACKS: Zimmer said he has not started looking at the running back position, but he's aware this year's draft class is regarded as the best in recent years. The Vikings declined the team option on franchise-leading rusher Adrian Peterson on Tuesday
O-LINE: Zimmer said the Vikings are looking to help the offensive line but they will be careful and not neglect the defensive side of the ball. "We won't slight that side," he said, adding that it always comes down to the best player available. Zimmer said  they will "obviously look hard at the offensive line in draft and free agency" but will be very "careful not to Rob Peter to pay Paul."
MAKING THE LEAP: Zimmer said the rules in college football are so different from the NFL that  players coming in at cornerback or defensive;/offensive line take a little longer to develop, at least in Minnesota's system. At corner, Mackensie Alexander had no bump and run work during OTAs, then had to play catch-up during training camp, practice and the season, which leads to more penalties.
TREADWELL: When asked about the development of Laquon Treadwell and what he's looking from him going forward this year, Zimmer says he's very conscientious and works hard, and his ankle was nagging him a lot during his rookie season.