'Shut up... Do it yourselves!': Wisconsin PA announcer calls out fans angry at officiating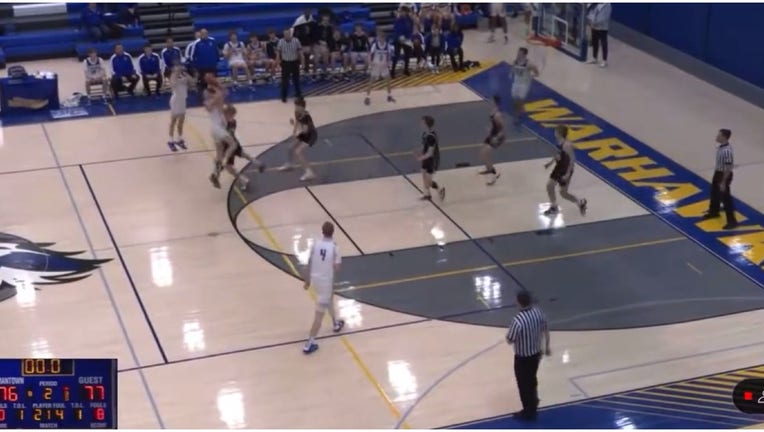 article
MINNEAPOLIS - A Wisconsin public address announcer took matters into his own fans to call out fan behavior after a controversial call at the end of a recent basketball game.
Germantown High School, which is just northwest of Milwaukee, was hosting the Warhawk Invitational on Saturday. The scene was a game between Brookfield Central and Cedarburg. It was 77-76 and there were 7.7 seconds to play. In a scramble for a loose ball, a player grabs the ball and tries to get off a shot at the buzzer and is fouled.
Fans in the stands were yelling, calling the officials names with some obscenities before a call was even made, and the announcer had his own words for them.
"I would like to take this opportunity to remind all fans, and I should've done this a lot earlier, shut up! The WIAA is always looking for officials, and since you do such a good job from the stands, get on the floor, wear a striped shirt and do it yourselves," the announcer says.
The player got free throws, and the opposing coach was issued a technical foul for running on the court immediately after the play.
It's nothing new for parents of players or fans to be upset with controversial calls. But for a public address announcer to call them out and shame them during a game is a new level.
It drew applause from some fans in attendance. Video of the scene has gotten over one million views on social media.