Wild captain Mikko Koivu hospitalized after crashing into boards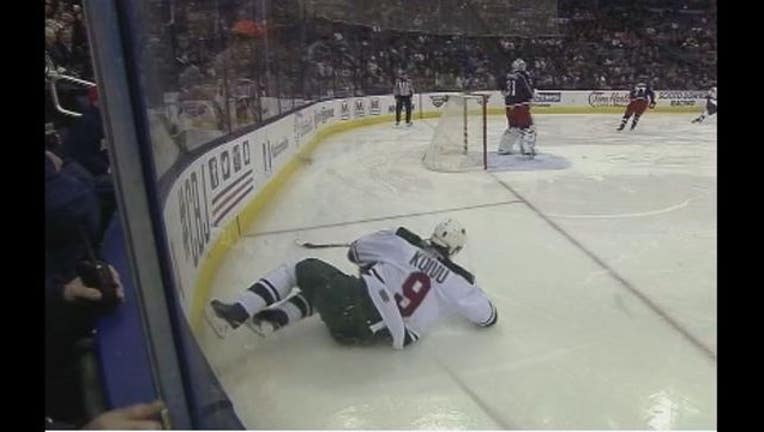 article
COLUMBUS (KMSP) - Wild forward and captain Mikko Koivu was taken to a hospital after leaving the game against the Columbus Blue Jackets on Tuesday at Nationwide Arena.
The team later announced that Koivu went to the hospital for precautionary reasons, and will be flying back home with the team.
Koivu was hit by Blue Jackets defenseman David Savard and went back-first into the end boards 1:14 into the game. He played 1:40 in the period.