Harrison Smith: 'Being a Viking for my career was most important'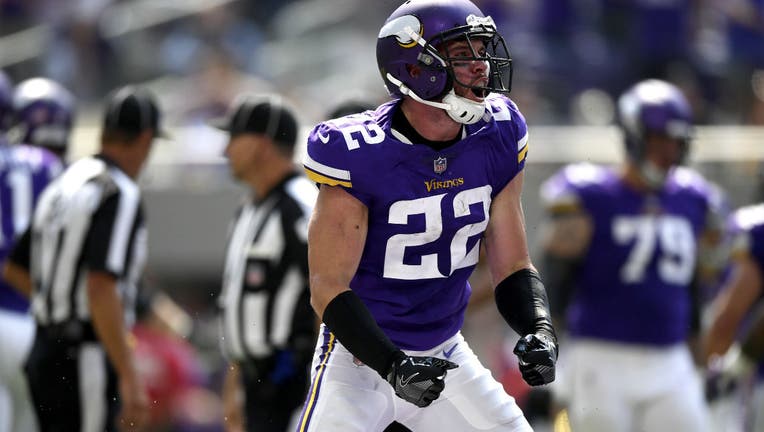 article
MINNEAPOLIS - Harrison Smith has never wanted to play anywhere other than with the Minnesota Vikings.
It took some negotiating between his agency and the team to get there, but it appears the team's current longest-tenured player might be with the Vikings for the remainder of his NFL career. The Vikings and Smith on Sunday agreed to a four-year contract extension, worth a reported $64 million.
Smith, 32 and entering his 10th season with Minnesota, is now under contract through the 2025 season.
"I feel like he's one of the best guys I've ever had as a safety, and that includes a lot of really good players. It's great to have him here probably for the rest of his career, and he kind of embodies really everything that we try to do here," Zimmer said.
Smith wanted to keep playing for Zimmer, and wanted to stay with the Vikings.
"To play as long as I have and to continue playing, it's not just an individual thing. It's a team thing. I'm very grateful to those that have helped me along the way. Being able to be a Viking for my career was the most important," Smith said Monday. "No. 1 was staying with the Vikings."
The Vikings took Smith with the No. 29 overall pick in the 2012 NFL Draft. In 130 career regular season games, including 129 starts, Smith has 557 solo tackles, 66 passes defended and 28 interceptions, which is the most on the NFL among safeties since he entered the league in 2012.
Smith is a five-time Pro Bowl selection, being voted a starter in 2019. He was also voted First Team All-Pro in 2017.
Smith ranks third all-time in Vikings history with 867 career tackles. He's also the only player in franchise history with four career interception returns of at least 50 yards. Smith is the franchise leader among defensive backs with 13.5 sacks, and his 28 interceptions rank seventh in team history.
With the new deal, Smith is now one of the highest-paid safeties in the NFL.
"Man that's what's up. That's my guy. Always happy to see that. I mean the guy is a baller, so it makes sense. He's our guy, and I'm sure he's really happy about it as well," linebacker Eric Kendricks said.
For Smith, he said he never let himself get stressed about getting a new contract. His approach has always been to play football, do his job and let everything else take care of itself.
He's had that mentality his entire NFL career, and it appears that it's paid off in a big pay day, and stability with a franchise that he considers special.
"Contracts isn't something that I have worried about in my career and it's allowed me to just focus on playing football. Those things tend to take care of themselves," Smith said. "Focusing on the now is what has allowed me to play my best football, so I'm just going to continue to do that."
"He's great for the community, he's great for the team, for the organization and he's really great for the NFL to be honest with you. He's a first-class guy," Zimmer said.
Smith was about to enter the 2021 season in the final year of his current contract, but the extension means he'll likely finish his entire NFL playing career with just the Vikings. So what did he do to celebrate?
"My wife got me some cookies. Nothing crazy," Smith said.