Vikings-Packers NFC North title game flexed to primetime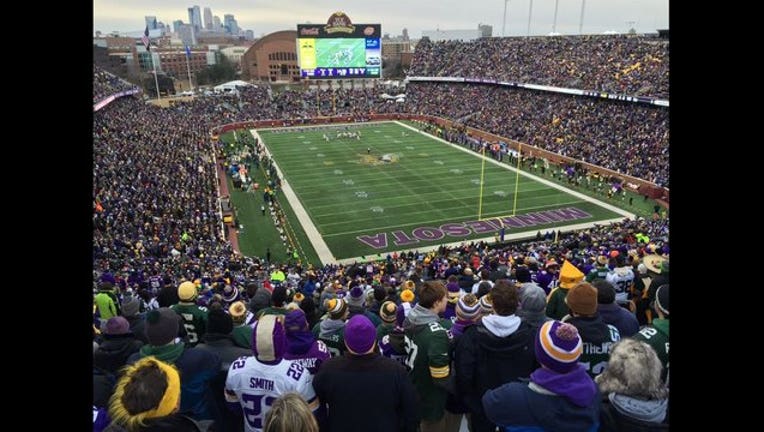 MINNEAPOLIS (KMSP) - The NFC North title game between the Minnesota Vikings and the Green Bay Packers at Lambeau Field has been flexed to primetime. Kickoff will be on Sunday at 7:30 p.m. CT.
Both clubs have clinched playoff spots, but Sunday night's showdown will crown a division champion.
The NFL has scheduled the game to take place on Sunday night at Lambeau Field. There are 10 games scheduled to kick off at 12 p.m. CT.
The winner will be the No. 3 seed in the NFC playoff and will start the playoffs at home on wildcard weekend. The loser will play on the road.
The Arizona Cardinals destroyed the Packers 38-8 and the Vikings trounced the New York Giants 49-17 this Sunday night. Had the Packers won and the Vikings lost, the Packers would have won the division. The Vikings last won the NFC North in 2009.