Vikings Mark Wilf on Kirk Cousins: 'We're looking for great things in '23'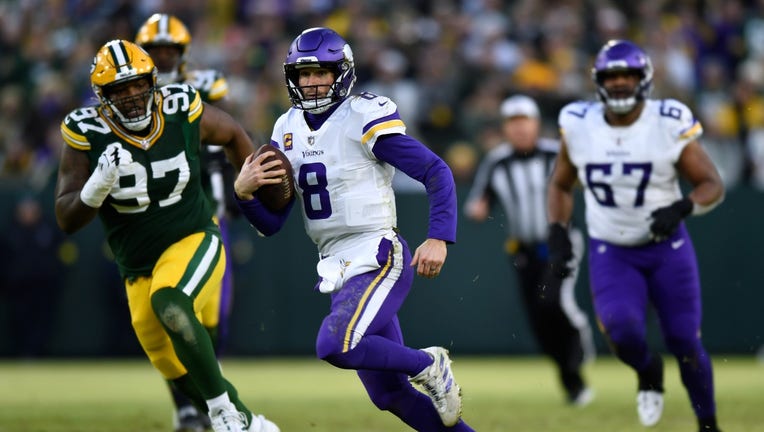 article
MINNEAPOLIS (FOX 9) - The NFL's legal tampering period begins Monday ahead of free agency on Wednesday, and the Minnesota Vikings continue to have roster decisions to make on key veterans.
The Vikings have already released linebacker Eric Kendricks, receiver Adam Thielen and defensive back Cam Dantzler. More moves are expected before Wednesday.
But what are the Vikings going to do with quarterback Kirk Cousins? He's entering the final year of his current contract, and is due a $15 million roster bonus on March 23, with another $5 million coming in September. Unless the Vikings can work out another extension with Cousins, it'll cost them $36 million against the salary cap for the 2023 season.
The Vikings can either sign him to a multi-year extension, or let him play out the final year of his contract and look towards the future elsewhere at quarterback. Vikings president Mark Wilf appeared on "Good Morning Football" on the NFL Network on Monday. His answer to the situation might be telling.
"We're looking for great things in '23 and Kirk is going to be our leader on the offense," Wilf said.
There was no mention of what the future looks like after 2023. Multiple reports this offseason have indicated the Vikings won't be offering Cousins a long-term extension. That either means another one-year extension for salary cap relief, or looking to the NFL Draft for the next quarterback.
Cousins threw for 4,542 yards, 29 touchdowns and 14 interceptions last year despite being sacked a career-high 46 times. In his first season working with Kevin O'Connell, Cousins helped lead the Vikings to their first division title in five seasons.
"We're just trying to find great solutions. Solutions that fit our two-year, three-year time horizon involving Kirk," Vikings General Manager Kwesi Adofo-Mensah said at the NFL Combine. "But ultimately our goal is to put together a championship team, and if you think you can't meet that threshold, you have to maybe look around, do something else. But we want Kirk to be a part of that, he's a great player."