Vikings earn No. 1 spot on NFL Players' Association report card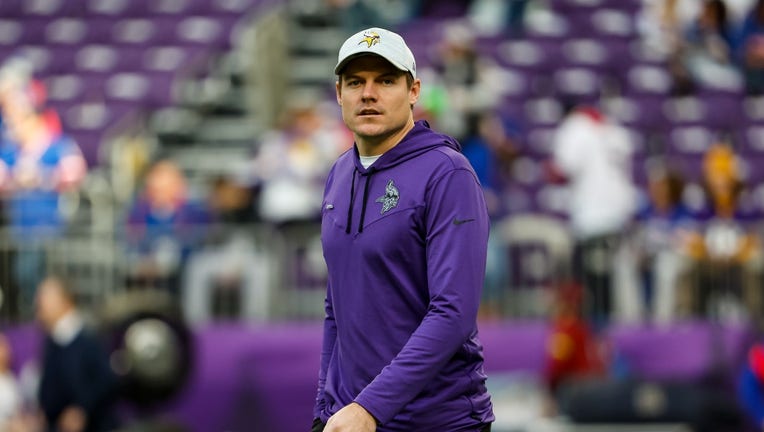 article
MINNEAPOLIS (FOX 9) - The Minnesota Vikings are considered the best team in the NFL to play for, according to a report card released by the league's player association on Wednesday.
According to the survey, players up and down the roster feel the Vikings' ownership group is willing to spend the money for facilities, and they now have a player-friendly coach in Kevin O'Connell. The players' association had 1,300 players from across the NFL provide information about their current teams, leading to report cards for all 32 teams in the league.
Players provided info on seven different categories – treatment of families, nutrition, weight room, strength staff, training room, training staff and travel. The Vikings got no worse than an A- in any category, and got perfect grades in strength staff, training room and training staff.
"It's a huge priority for us, it really is. One of the things that I look back on a year ago and I think about using words like connecting with our players and the collaboration that goes into what pro football should be at this level, it goes so much beyond those words," O'Connell said Wednesday from the NFL Combine. "People kind of chuckle sometimes, you use those cliché-like words, well they're not cliché when you go to work every day and try to join with a great group of people, great support staff at every level of our organization. It's not a cliché when people make that their mission statement, to provide a premier place to go to work and improve personally and collectively as a team in our league. It means a lot to us. You talk a lot about culture, culture is people and it's something we strive to work on every single day, and I think our players feel that. I can just say I'm not surprised, we're only going up from here."
That comes a year after head athletic trainer Eric Sugarman left the team once O'Connell was hired as the new head coach. It's no surprise that facilities got high grades, with TCO Performance Center in Eagan serving as a state-of-the-art practice facility. The Vikings also call U.S. Bank Stadium, one of the top football stadiums in the NFL, home.