Vikings bring back Mackensie Alexander, agree to terms with Xavier Woods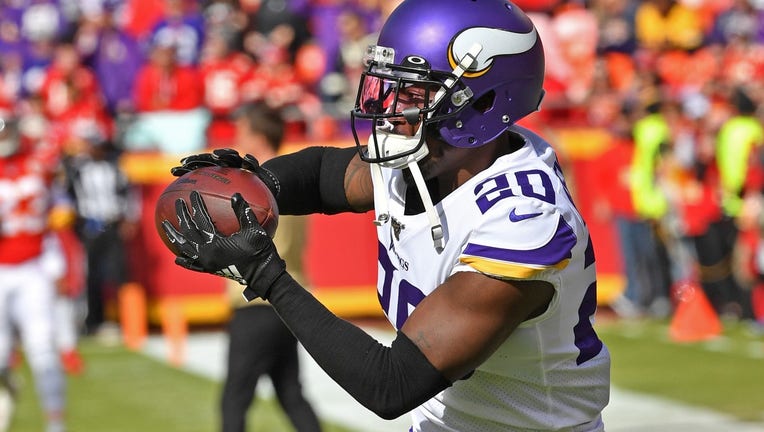 article
MINNEAPOLIS - After signing All-Pro defensive back Patrick Peterson to a one-year deal last week, the Minnesota Vikings have added more veteran depth to the secondary for the 2021 season.
The Vikings announced Monday they're bringing back Mackensie Alexander, and they've agreed to terms with veteran safety Xavier Woods. Both additions are pending the completion of a physical.
Alexander returns to Minnesota after spending the 2020 season with the Cincinnati Bengals. Alexander was drafted by the Vikings in the second round of the 2016 NFL Draft at No. 54 overall. In his first four seasons, Alexander had 99 tackles, 4.5 sacks, two interceptions, 21 passes defended and a fumble recovery, getting 10 starts in 55 games. Last year with the Bengals, he had a career-high 47 tackles, one interception and six passes defended.
"We're all looking at the big puzzle, the big piece and getting this thing done as a unit. That's why I'm back," Alexander told reporters on Monday via Zoom. "For me it's all about coming out here and helping the team win, and being a part of something special. Also getting us back to where we need to be as a unit."
Alexander will provide another veteran presence in the secondary, along with Peterson, to pair with Jeff Gladney, Cameron Dantzler and Mike Hughes.
Alexander said Monday he considers both Peterson and Harrison Smith "future hall-of-famers." He hopes to add another veteran presence to the locker room.
"Those two guys is going to help out tremendously. I think for me it's just about bringing energy and excitement, and just bringing a maturity presence to be around and allow us as a unit to be better, compete, have a good time and take care of business as a unit to get things back to where they need to be," Alexander said.
Woods comes to the Vikings after four seasons with the Dallas Cowboys. He appeared in 60 games and got 48 starts. The 2017 sixth round draft choice has 247 career tackles, four tackles for a loss, five interceptions, 18 passes defended, three forced fumbles and two fumble recoveries.Woods started 15 games in 2020 and got a career-high 72 tackles, including 48 solo tackles and two tackles for a loss. He'll be the likely candidate to replace Anthony Harris, who departed for the Philadelphia Eagles in free agency.
Woods said Monday night he saw an opportunity for playing time with Harris gone, wanted to play for a Mike Zimmer defense and to play next to Harrison Smith.
"These guys wanted me, the Vikings wanted me. I talked to coach and he told me I would have an opportunity to come and play. That's all I can ask for, an opportunity. I told my agent I wanted to be here, I wanted the opportunity to play with and learn from Harrison. At the end, the Lord blessed me with that opportunity," Woods said.