VIDEO: Gophers' Jalen Myrick runs 4.29 40-yard dash at NFL Combine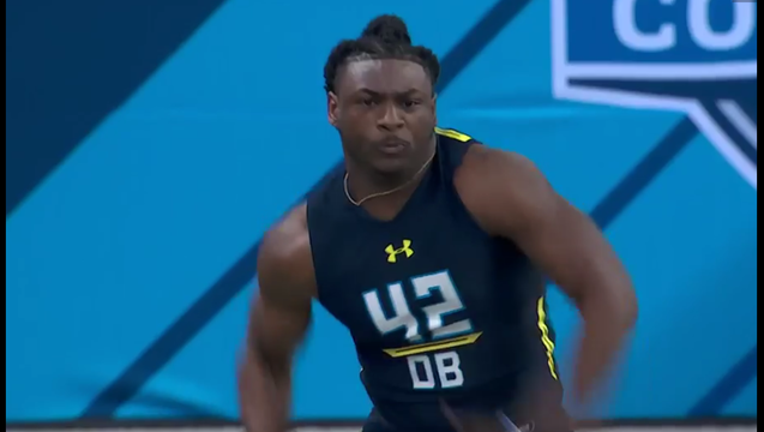 article
(KMSP) - Former Minnesota Gophers cornerback Jalen Myrick ran a 4.29 second 40-yard dash Monday morning at the NFL Combine in Indianapolis – the fastest 40 time by a Big Ten player in NFL Combine history. WATCH VIDEO
Myrick's mark is also just hundredths of a second behind new record holder John Ross. The wide receiver from the University of Washington ran a 4.22 over the weekend, beating the previous gold standard set by Chris Johnson (4.24) in 2008.
Myrick ran a 4.32 in his second attempt.
Jalen Myrick has a 5.1 grade on a 1-10 scale, according to NFL.com. He measure 5'10 and 20 lbs. Myrick had a standout senior season for the Gophers, with  41 tackles, 3.5 tackles for loss, 12 passes defensed and one interception.