Twins smash Astros 8-2, improve to 19-10 to lead AL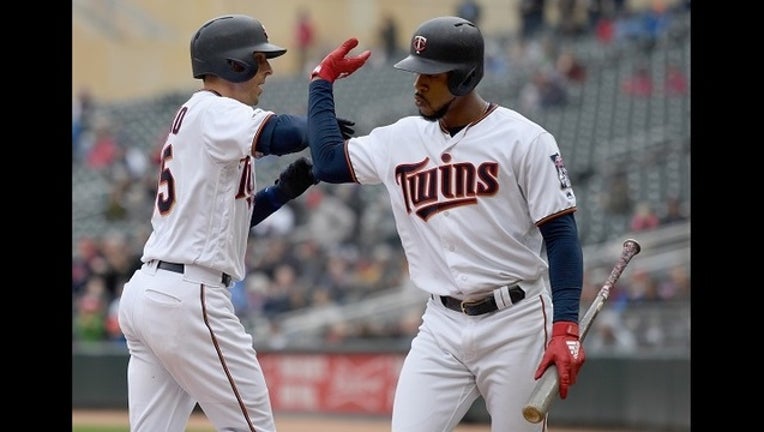 article
MINNEAPOLIS (FOX 9) - In a matter of eight months, the Minnesota Twins have gone from a non-playoff team to being one of the best teams in baseball.
The Twins beat the Astros 8-2 on Thursday to finish 6-1 on a seven-game home stand. They also won three out of four games against the Astros, who are considered one of the top teams in the American League and a favorite to get to the World Series.
The win puts the Twins at 19-10 on the season, which is the best record in the AL. It's also the second-best record in Major League Baseball, behind the St. Louis Cardinals, who are 20-10. The Twins are 7-3 in their last 10 games and have a three-game lead in the AL Central.
The Twins got seven strong innings out of Jose Berrios, who improved to 5-1 on the season. He allowed two earned runs on seven hits while striking out five and not issuing any walks. He has a 2.91 earned run average for the season.
Berrios gave up a first inning homer to Alex Bregman after it appeared he had gotten strike three on the previous pitch. He then faced two jams the rest of his outing, only allowing one more run.
He relied more on his fast ball in Thursday's start after having difficulty earl on getting a feel for his off-speed pitches.
"He shows a lot of maturity. I only know the more recent version of him. He's a young guy, but he has a very mature approach to everything. He can make adjustments on the fly," Twins manager Rocco Baldelli said. "Each game that he's pitched this year, there probably has been one part of his game that he's relied on more than the other. He's not a one-trick pony, he can do many, many things. That's what allows him to get through those situations."
It comes after Martin Perez tossed eight shutout innings Wednesday night, allowing just four hits while striking out seven and walking just two. He improved to 4-0 on the season.
The Twins blew Thursday's game open with a six-run fourth inning to turn a 1-0 deficit into a 7-1 lead. It all started when C.J. Cron aggressively went from first to third on a Marwin Gonzalez single. Cron scored on Jonathan Schoop's single to left. Jason Castro, who homered earlier in the game, drove in Gonzalez and Schoop with a double to left center for a 4-1 lead.
The Twins have 52 home runs on the season, and seven players have at least five homers.
"I think we're a pretty complete offense. I don't think we're all power, even though we do have a lot of it. it's nice to execute some things offensively and kind of hit around a little bit. Everyone got to get their knocks so it was fun," Cron said.
Byron Buxton followed with a triple, scoring Castro. Buxton scored on a Max Kepler sacrifice fly, and Jorge Polanco scored on Nelson Cruz's double down the left field line. The inning chased Houston starter Brad Peacock, who allowed seven earned runs in 3 2/3 innings.
Castro finished with four RBI on the day.
"It's great. I mean obviously any time you have a four-game series against a team like that and you're in position to take the series, it's huge. They're a really, really good team and it's nice to get three out of four," Castro said.
It's only May 2, but the Twins have a comfortable lead in the AL Central and have the best record in the AL. They've done it without Miguel Sano, who is on a rehab assignment as he continues his return from an offseason injury to his lower leg.
The Twins will now get tested with a six-game road trip out east, split between three games each at the New York Yankees and Toronto Blue Jays. The Twins have yet to face the Yankees this season, but lost three of four to the Blue Jays at Target Field in mid-April.