Timberwolves beat Warriors 119-114 in OT, without KAT and Gobert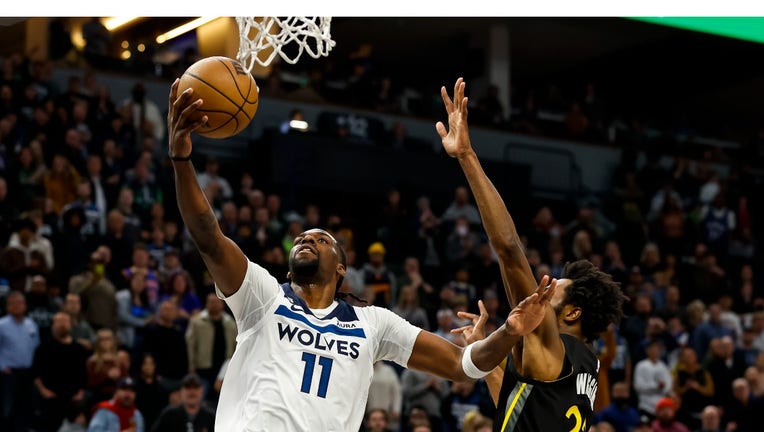 article
MINNEAPOLIS - No Karl-Anthony Towns. No Rudy Gobert. No problem for the Minnesota Timberwolves.
In one of the more thrilling nights at Target Center in recent memory, the Timberwolves beat the Golden State Warriors 119-114 in overtime, their second straight game needing the extra period, to improve to 28-26 on the season. The Timberwolves came back from down 14 in the second half to force overtime, then out-scored the Warriors 9-4 from there.
Naz Reid, who finished with 24 points, 13 rebounds and four assists, sealed the game by rebounding his own miss and going in for a thunderous dunk with less than 10 seconds left in overtime. Reid had a huge night, with Towns missing his 33rd straight game and Gobert nursing a groin injury.
"He was awesome. Both ends of the floor, I thought he was really good. He stayed in the game when he got a little bit of foul trouble. Mentally, we kind of let him play through it, we knew how important he was gonna be for us tonight," Timberwolves coach Chris Finch said of Reid. "Got a couple great looks and obviously the rebound to seal it. A lot of little plays by Naz, really pleased with him."
"At this point we just know what to expect from him. If he's inserted into the starting lineup we know he gonna show up big. So, we used to it now," guard Anthony Edwards said. 
D'Angelo Russell had 27 points, including 14 straight in the fourth quarter, and Edwards had a team-high 29 points.
After Monday night's overtime loss to the Kings, the Timberwolves fell from fifth to ninth in the Western Conference. After Wednesday's win, they jumped from ninth to sixth. They're three games out of the No. 3 spot as the Orlando Magic come to Minneapolis Friday night.