Sled hockey players brave extreme cold as Hockey Day Minnesota wraps up
MINNEAPOLIS (FOX 9) - On the final day of this year's Hockey Day Minnesota, White Bear Lake hosted loyal hockey fans who endured dangerously cold weather to watch sled hockey.
Defenseman Sebastian Nevalainen was feeling the effects of the cold weather early on.
"I was sweating, but it was like cooling off at the rate I was sweating, so that's how cold it was," Nevalainen said. He showed up to the rink wearing a coat on top of his jersey and pads. But even that effort came up short against Mother Nature.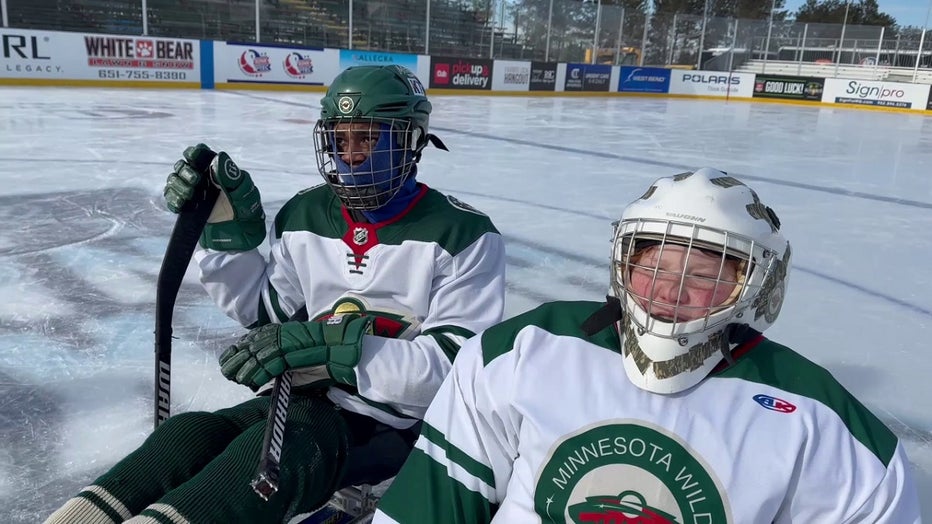 "If I didn't keep moving, I would be like chill to my bones," Nevalainen explained. "My left hand was cramping."
Woodbury second-grader Walker Ellis put a lot of thought into his outfit as well.
"I'm wearing four layers under this, I have heaters, so if I press really hard they heat me up," Ellis told FOX 9.
Ultimately, Sunday's game was as much a face-off against the forecast, as it was against one another. But braving the elements, the athletes proved that hockey is a sport for everyone.