Shaq keeps his UGA championship promise to eat frogs
ATLANTA - NBA Hall-of-Famer Shaquille O'Neal followed through on a recent college football national championship bet.
The NBA TV personality said during an episode of "NBA on TNT" last week that he'd "eat a horned frog," if Georgia beat TCU in the College Football Playoff National Championship Game. Fortunately for Georgia fans, the Bulldogs cruised to a second consecutive national title. 
But days passed before Shaq confirmed he'd back up his statement. Shaq finally made good on his promise on Thursday's show. 
TNT host Ernie Johnson, a University of Georgia alumnus, presented Shaq with a platter of frog legs. Shaq said he liked them after dipping the delicacy in some sauce. 
"I'm a man of my word," Shaq said.
The bet originated on Jan. 5, when O'Neal and his NBA on TNT co-stars Johnson, Charles Barkley and Kenny Smith were running through their usual pre-highlight banter on the show when Shaq made a comment.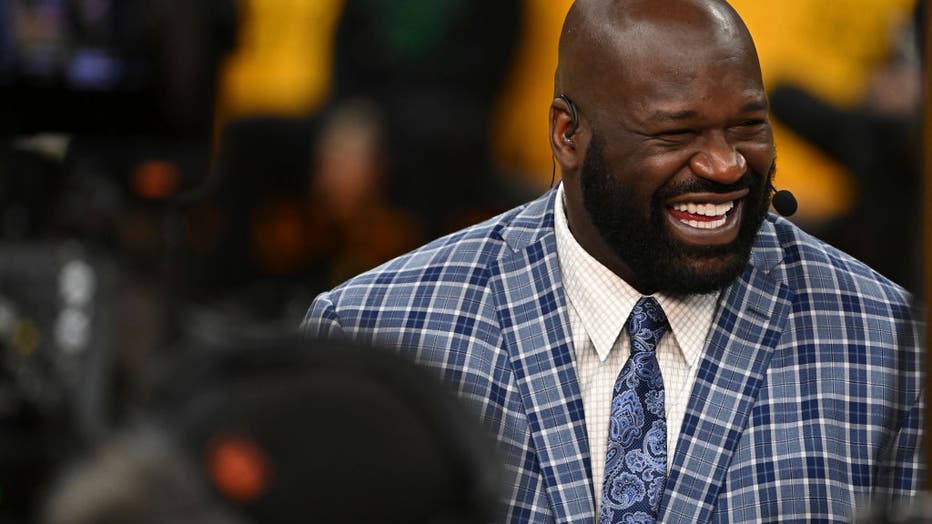 Basketball: NBA Finals: TNT broadcaster Shaquille' O'Neal laughs prior to the Golden State Warriors vs Boston Celtics game at Chase Center. Game 1. San Francisco, CA 6/2/2022 CREDIT: John W. McDonough (Photo by John W. McDonough/Sports Illustrated vi
"When Georgia beats TCU, I'll eat frogs," he said with a straight face. "I'll eat a horned frog."
Johnson told Shaq he'd 'love to see it' and the two shook hands.
Shaq was explicit, however, that the 'frogs' would have to be cooked.