'Row the Boat' wall unveiled at U of M Masonic Children's Hospital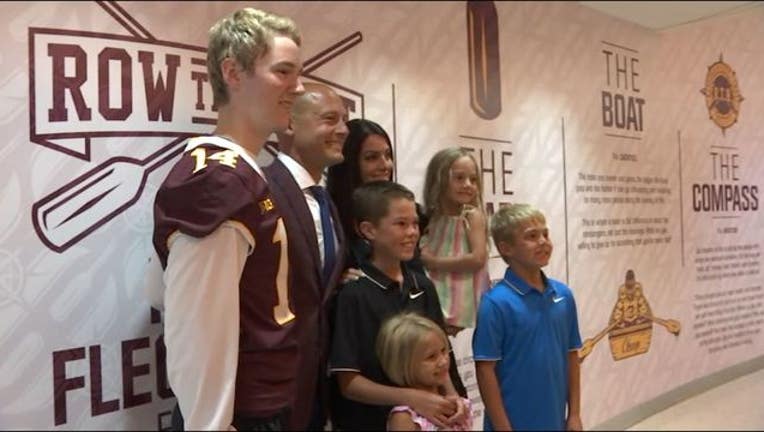 article
MINNEAPOLIS (KMSP) - Gophers football Head Coach PJ Fleck unveiled the new "Row the Boat" wall at the University of Minnesota Masonic Children's Hospital.
It's all part of an effort by the team to support families and children going through difficult times.
The wall tells the history of Fleck's "Row the Boat" mantra, which he developed after he lost his young son to a heart condition. The mantra encourages a "never give up" lifestyle.
The message is not only helpful for the team, but is imperative for children in treatment. Fleck, his family and Gophers players were present at the unveiling.
"We have had tragedy in our lives," said Fleck. "We understand at times what people have gone through and we would like to be some type of beacon or lighthouse for hope, somehow, someway."