Minnesota Vikings announce new jersey numbers for 2018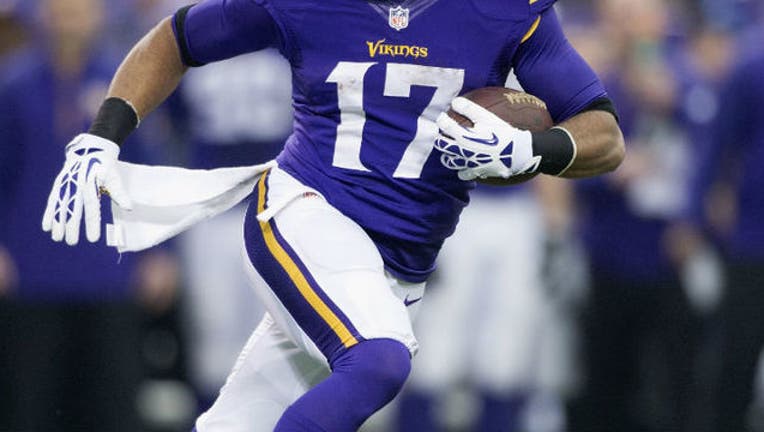 article
MINNEAPOLIS (KMSP) - Minnesota Vikings fans can keep those No. 17 jerseys with "Wright" on the back. New Vikings wide receiver Kendall Wright will wear No. 17 -- the same number worn by Jarius Wright, who signed with the Carolina Panthers this spring.
Other new jersey numbers announced by the Vikings include: Trevor Seimian (No. 3), Josh Andrews (No. 79), Tom Compton (No. 79) and Sheldon Richardson (No. 93).
Kendall Wright signed with the Vikings on Friday after spending last season with the Chicago Bears where he led the team with 59 receptions for 614 yards and one touchdown. Wright has appeared in 82 games with 45 starts during his first six seasons in the league. He has 339 career receptions, with 19 touchdowns.
Also joining the Vikings from Chicago is offensive guard Tom Compton, who is a friend and former teammate of new quarterback Kirk Cousins'. The two were in the same draft class for the Washington Redskins in 2012. Compton is a native of Rosemount, Minnesota.
After signing Cousins in the first week of free agency, the Vikings acquired quarterback Trevor Siemian in a trade with the Denver Broncos. The Broncos drafted Siemian in the seventh round in 2015. Over the last two seasons with the team, he appeared in 26 games with 24 starts. 
The Vikings stout defense is getting ever better with the addition of Sheldon Richardson. The defensive tackle comes to Minnesota after playing with the Seattle Seahawks last season. He spent his first four years with the New York Jets. To date, Richardson has recorded 286 career tackles, 19 sacks, 43 tackles for loss, 60 quarterback pressures and one interception. He has also caused six fumbles and recovered five.