Minnesota Twins open 2024 season at Kansas City March 28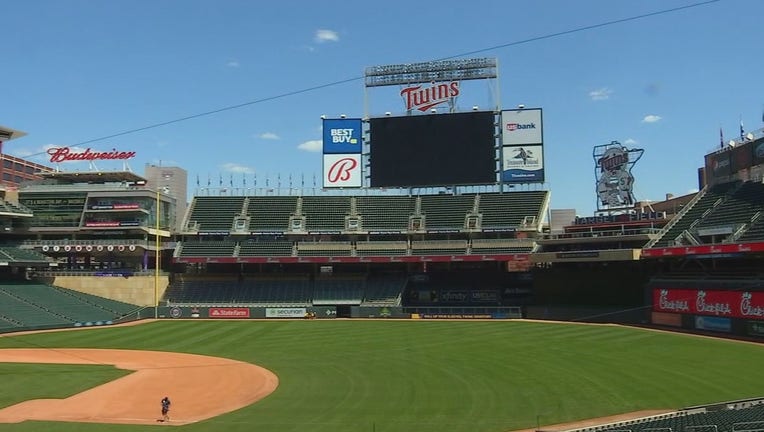 article
MINNEAPOLIS (FOX 9) - The Minnesota Twins return from the All-Star break at Oakland Friday night, but have unveiled their schedule for the 2024 season.
The Twins will open the season with a three-game set at the Kansas City Royals, starting Thursday, March 28. The 2024 home opener is set for Thursday, April 4 against the Cleveland Guardians at Target Field. It's the first home opener against the Guardians since 2019, and the third in franchise history.
Here are other tidbits for the 2024 schedule:
The Twins will have a home-and-home series against the Milwaukee Brewers, playing at Target Field July 20-21.
The Twins will also host the L.A. Dodgers, Colorado Rockies, Philadelphia Phillies, St. Louis Cardinals, Atlanta Braves, Cincinnati Reds and Miami Marlins.
Road interleague series include Milwaukee, the Washington Nationals, Pittsburgh Pirates, Arizona Diamondbacks, San Francisco Giants, New York Mets, Chicago Cubs and San Diego Padres.
Mark your calendars, the Twins are at Wrigley Field Aug. 5-7.
The Twins are gambling with Mother Nature, having 13 home games in April. They'll have 17 home games in May, 10 in June, 11 in July, 17 in August, and 13 in September. They'll have 43 of their 81 home games between Memorial Day and Labor Day, and will host the Houston Astros right after the Fourth of July.
Minnesota will play each division opponent 13 times, with seven home games against the White Sox and Royals, and six against the Tigers and Guardians.
If you want to see the New York Yankees at Target Field, they'll be in town for a three-game series May 14-16.
Shohei Ohtani, Mike Trout and the Los Angeles Angels of Anaheim visit Target Field Sept. 9-11.
Former fan-favorite and current Miami Marlin Luis Arraez returns to Target Field Sept. 24-26 as part of the final regular season homestand.
The current Minnesota Twins are 45-46, and 0.5 games behind Cleveland in the AL Central. The Twins and Guardians don't meet until a three-game series at the end of August at Target Field, which is still 40 games away.
Sonny Gray and Pablo Lopez represented the Twins at the MLB All-Star Game, each pitching one clean inning.