Minnesota sports trifecta: Sunday a rare chance to see Twins, 2 home playoff games in 1 day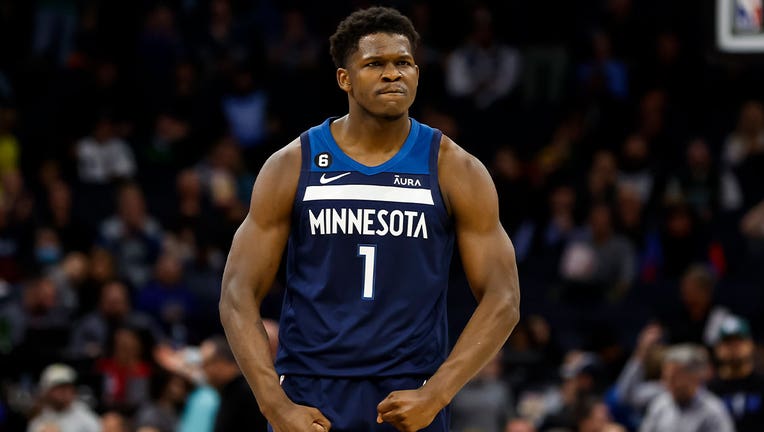 article
MINNEAPOLIS (FOX 9) - It's the middle of April, which means the baseball season is underway and it's right in the middle of the NBA Playoffs and Stanley Cup Playoffs.
We wrote earlier this week about how it might be a tough time for a Minnesota sports fan who is not a night owl, with the Minnesota Timberwolves and Wild consistently having late start times in their playoff series. This Sunday presents the rare opportunity for the local sports fan to take in a trifecta of events, if you're willing to spend the money and you plan the day right.
The Minnesota Twins, Timberwolves and Wild all have home games on Sunday, separated by a total of just less than eight hours between start times. Here's how the day might look if the dedicated Minnesota sports fan wants to take in all three.
MINNESOTA TWINS VS WASHINGTON NATIONALS, 1:10 P.M. AT TARGET FIELD
The Twins end a three-game series against the Washington Nationals at 1:10 p.m. Sunday at Target Field. If the starting rotation holds, Sonny Gray would take the mound for the third game of a 10-game home stand that also includes the New York Yankees for three and the Kansas City Royals for four.
Sunday is Carlos Correa Bat Day, and fans can get in Target Field starting at $18/ticket. The Twins are off to a 10-6 start, and made news Monday after agreeing to a long-term extension with pitcher Pablo Lopez, their biggest offseason acquisition other than bringing back Correa.
With the new pitch clock and other rules implemented to speed up play, Sunday's game should be over well before 4 p.m., barring extra innings.
MINNESOTA WILD VS DALLAS STARS GAME 4, 5:30 P.M.
From Target Field, hop on the light rail, grab an Uber or drive at your own risk across the Mississippi River to St. Paul. The Wild hosts the Dallas Stars in Game 4 of their opening round series in the Stanley Cup Playoffs.
The Wild stole the home ice advantage with a 3-2 win over the Stars in Game 1 Monday night in Dallas. Game 2 is Wednesday night in Dallas, and Game 3 is Friday night in St. Paul. The Wild hasn't won a playoff series since the 2014-15 season, but this group feels different. Filip Gustavsson made a franchise record 52 saves in his playoff debut in Game 1, and the Wild got goals from Kirill Kaprizov, Sam Steel and the game-winner in double overtime from Ryan Hartman.
It'll be a sellout crowd at Xcel Energy Center, but single-game tickets start at $109, excluding fees. If the game doesn't go to overtime, it can be over by 8 p.m.
MINNESOTA TIMBERWOLVES VS. DENVER NUGGETS GAME 4, 8:30 P.M.
Depending on the Wild game, it could be a mad dash back across the river via light rail or Uber to Target Center as the Timberwolves host the Nuggets for Game 4 of their Western Conference Playoff series.
The series started with the Timberwolves unable to hit shots consistently and having a poor performance all around in a 109-80 loss in Game 1 Sunday night. Game 2 is Wednesday night, and Game 3 is Friday night at Target Center. If the Timberwolves don't win one of those two games, they'll be facing elimination Sunday night. Last year, they lost in six games to the Memphis Grizzlies in the opening round. It could be the last time for Timberwolves' fans to see their team in-person this season.
It should be a sellout crowd in downtown Minneapolis, but single-game tickets start at $21, excluding fees, to get in the building.
So if a Minnesota sports fan wants the full experience on Sunday, you're looking at a minimum of $200 in tickets, an affordable light rail or ride share experience, and the rest depends on how much you eat and drink. While the day won't be cheap, when is the next time you could take in three games, and two playoff games, in the same day in-person?
It's the rare Minnesota sports trifecta.