Minnesota native T.J. Oshie brings Stanley Cup home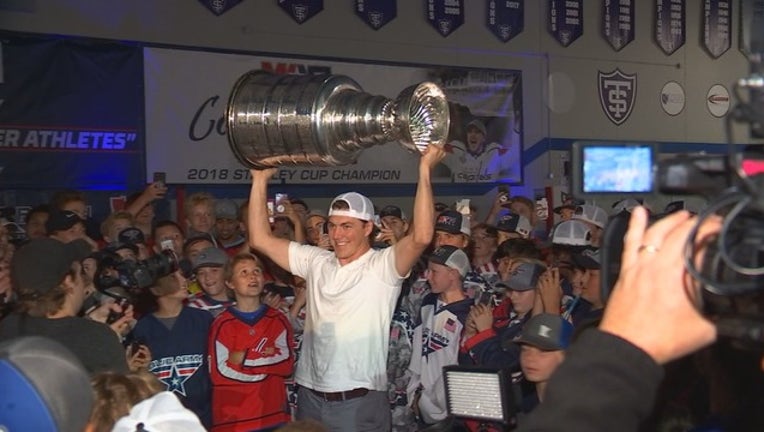 article
MENDOTA HEIGHTS, Minn. (KMSP) - Minnesota native and current Washington Capitals right winger T.J. Oshie brought the Stanley Cup to St. Thomas Academy in Mendota Heights.
Oshie is a two-time Minnesota state title winner with Warroad, where he started his day with the Cup. In both his hometown and in Mendota Heights, big crowds came to get a look at the iconic trophy.
Oshie says getting to share in the Stanley Cup excitement never gets old.
"It's been pretty surreal," said Oshie. "I thought everything would catch up to me today when I got it back, but carrying this thing around – you see people's faces when they see it, there really is no other trophy like it."