Minnesota Lynx start WNBA Playoff push Wednesday at Connecticut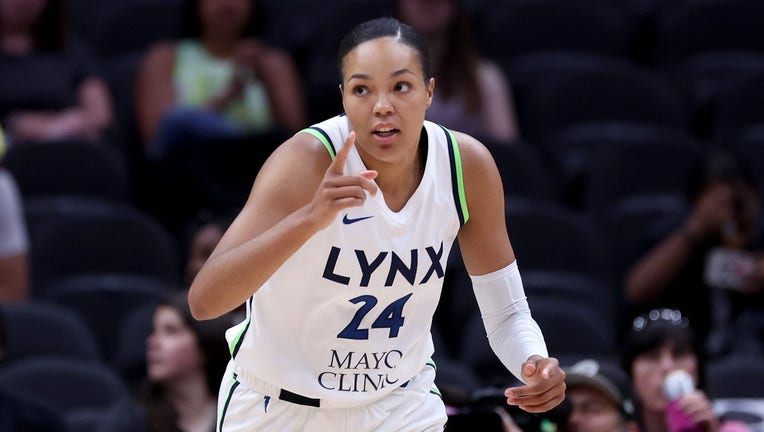 article
MINNEAPOLIS (FOX 9) - The push for a fifth championship for the Minnesota Lynx begins Wednesday night at the Connecticut Sun in the WNBA Playoffs.
After an 0-6 start to the season, the Lynx went 19-15 the rest of the way to earn the No. 6 seed in the playoffs. They're facing Connecticut in a best-of-three series, with Game 1 scheduled for 7 p.m. Wednesday. Game 2 is set for noon Saturday, and if they need a Game 3, it would be at 7 p.m. on Sept. 20.
The catch for the Lynx is this: If they can win of the first two games, they're guaranteed to come back to Minneapolis to play for a chance to extend their season. Games 1 and 2 are both out east, and under the WNBA's playoff format, Game 3 is at the lower seed. The Lynx missed the playoffs last year for the first time since 2011. They've won titles under Cheryl Reeve in 2011, 2013, 2015 and 2017.
They have not been to the WNBA Finals since winning their last title.
On Tuesday, Lynx forward Napheesa Collier was announced the league's Comeback Player of the Year. She missed almost all of last season after having her first child. This year, she's leading the Lynx in scoring (21.5 points per game), rebounding (8.5 per game) and minutes (33.5).
If the Lynx are able to upset No. 3-seeded Connecticut, they would face the New York Liberty/Washington Mystics series winner in the semifinals. The Lynx were 1-3 against the Sun this season, with the lone win coming at the end of July.