Minnesota Aurora: How to watch Aurora vs. Chicago City on July 1
EAGAN, Minn. (FOX 9) - The Minnesota Aurora FC is undefeated as it goes into Saturday's home game, which is a game you can watch on FOX 9+ and streaming live on FOX9.com. 
The Aurora will host Chicago City SC, with kickoff at 4 p.m. at TCO Stadium in Eagan. You can watch the game for free, over the air on FOX 9+ (over the air 9.2, Dish/DirecTV 29, Comcast 10/807, Mediacom 10/803, Spectrum 10) and streaming in the player above, on FOX9.com, the FOX 9 app, and FOX 9's YouTube channel.
Saturday's game is the Aurora's final home game of the regular season. Aurora's Black Lives Matter: Amplifying Black Voices game.
The Aurora won the Heartland Division so they will play in the Central Conference semifinals on July 6 in Flint, Michigan. Time and opponent are to be determined.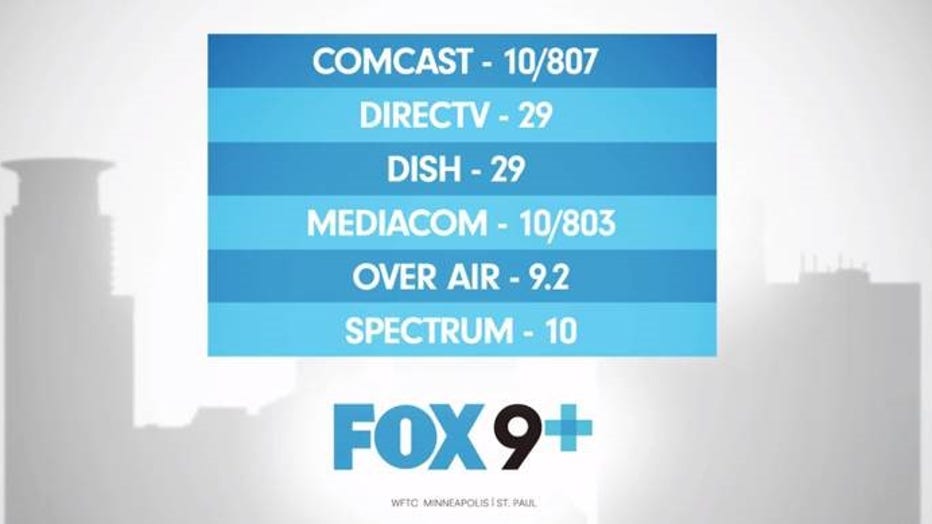 How to watch FOX 9+. (FOX 9)