Minnesota Aurora FC's playoff run ends in 1-0 loss to Indy Eleven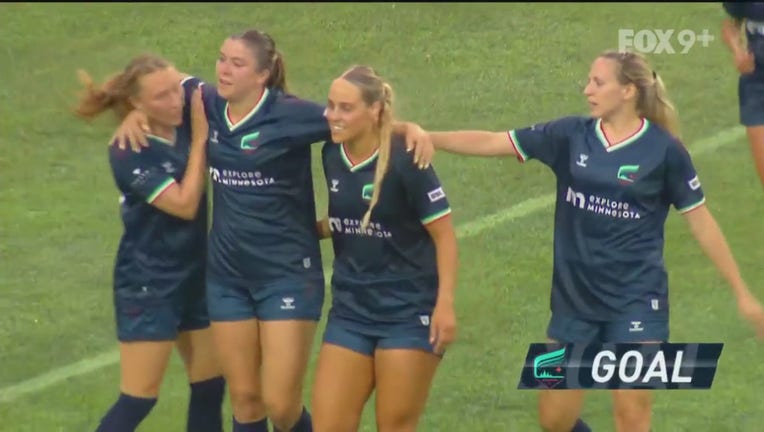 article
MINNEAPOLIS (FOX 9) - Minnesota Aurora FC had visions of finishing the 2023 season with a USL-W championship, after getting to the league's title game in its inaugural season and coming up just short.
That vision ended abruptly for Minnesota Aurora in a 1-0 loss to Indy Eleven in the Central Conference title game Saturday in Flint, Mich., also the USL-W quarterfinals. For the second straight season, an undefeated regular season doesn't end with a championship.
Minnesota Aurora FC coach Nicole Lukic took to social media on Monday to express the emotions of another successful season ending short of a championship. Their last regular season game featured a sellout crowd at TCO Stadium.
"When you make big goals and you don't always reach them, and when you fall short it hurts. I am very proud of the season our 2023 group had. Our 2023 group is the most special group of women I have ever been around. The passion and desire they brought day after day was inspiring. The support they give to each other is beyond their years. And more than anything I am going to miss being around them every day. The words and emotions that were exchanged post game Saturday in the locker room is a memory that will stay with me forever," Lukic said.
"A big thank you to our fans for another incredible season. You truly are the best in this league. No one compares. Your passion matches ours and completes us. The love you show our players is incredible and we are grateful for it."
Minnesota Aurora FC won the Heartland Division for the second straight season with a perfect 12-0 record. They led the USL-W in scoring, with 60 goals. They gave up just four, and that plus-56 goal differential also led USL-W. They scored at least five goals in a match seven times.
But Indy Eleven scored in the 57th minute on Saturday, and Aurora didn't have an answer. Their season ends with a 13-1-0 record, two wins shy of playing for a championship.
"This club is amazing and we are just getting started. Best of luck to the remaining teams on their hunt for a championship. Thank you Minnesota Aurora FC for another memorable season," Lukic said.