Minneapolis drops 2026 World Cup host city bid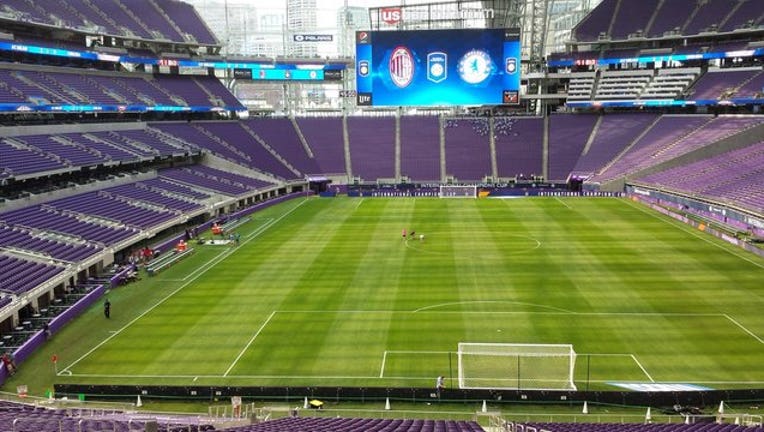 article
MINNEAPOLIS (KMSP) - Minneapolis has pulled out of of the running as a host city for the 2026 World Cup due to concerns with future costs and terms of other agreements with FIFA.
The Minneapolis bid committee still supports the overall initiative to bring the World Cup to the United States and added, "should any conditions change, where there would be an opportunity for flexibility with some of the hosting parameters, we would be eager to reengage in these discussions."
The Minneapolis Bid Committee released the following statement:
"The Minneapolis Bid Committee greatly appreciated the opportunity to be considered a host site for the 2026 FIFA World Cup. We believe Minneapolis is well-positioned and well-prepared to host this premier international event, after having successfully executed major sporting events such as Super Bowl LII, the 2014 MLB All-Star Game, the 2016 Ryder Cup, and the 2017 ESPN X Games.
"However, after much discussion and several attempts to work within the parameters prescribed by FIFA, we chose not to continue forward in the bid process. Unfortunately, the inability to negotiate the terms of the various bid agreements did not provide our partners, and our community, with sufficient protections from future liability and unforeseen changes in commitments.
"Specifically, we were requesting flexibility on the financial liability caps and/or stronger estimates on anticipated costs associated with the events, including the possibility of hosting six games and a Fan Fest that could last for up to one month.
"Despite our decision to not continue with the United Bid, Minneapolis remains a strong supporter of the joint Canada, Mexico and U.S. bid."