Matt Boldy signs 7-year contract extension with Minnesota Wild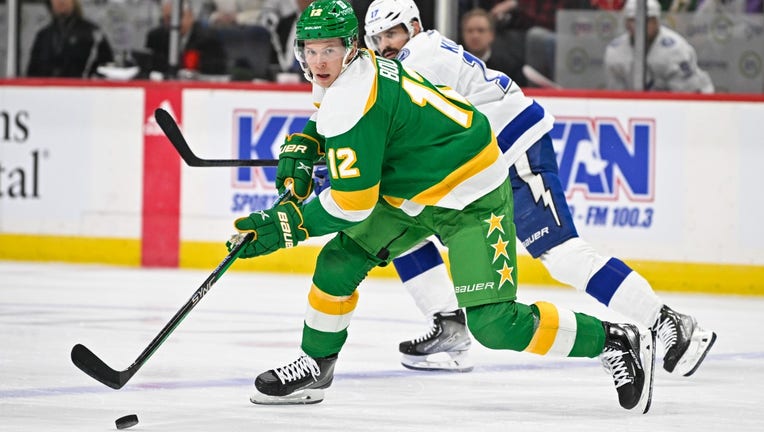 article
MINNEAPOLIS - The Minnesota Wild announced Monday morning it has signed forward Matt Boldy to a seven-year contract.
Boldy is now under contract with the Wild through the 2029-30 season, and will earn $7 million per year. Boldy, 21, has 12 goals and 17 assists in 42 games with the Wild this season. He's second on the team in shots, and fourth in scoring, goals, power-play goals and power-play points.
"Matt is a kid that we really believe in, we think he's going to be a big part of our corps moving forward. It's only been a short time in the league for him, but he's had a big impact on our team. We have a lot of confidence in Matt. We just feel that Matt is going to be one of the cornerstones of our organization," Wild General Manager Bill Guerin said Monday morning. "The most important thing is when you have a player like Matt that's young, a good player, a guy that we really believe in, and we have the ability to come together on a long-term deal and keep him here, I think you have to take full advantage of that."
"Super excited to be sticking around the State of Hockey for seven more years. Couldn't be happier and can't wait to get started," Boldy said Monday through the team's social media.
Boldy has eight multi-point games, and two multi-goal games this season. He has 68 points, including 27 career goals, in 89 games with the Wild. He reached 50 career points and 25 career goals in 60 games with the Wild, becoming the second-fastest player in franchise history to do each.
The Wild took Boldy with the No. 12 overall pick in 2019. Guerin was asked Monday what Boldy's new deal can do for his confidence going forward.
"A deal like this at 21 years old, $49 million? You better be the most confident guy walking into that rink today," Guerin said with a smirk.
The Wild is currently sixth in the Western Conference at 42 points (24-14-4) and take a two-game win streak on the road to face the Washington Capitals Tuesday night.