Kicker biggest task for new Vikings ST coach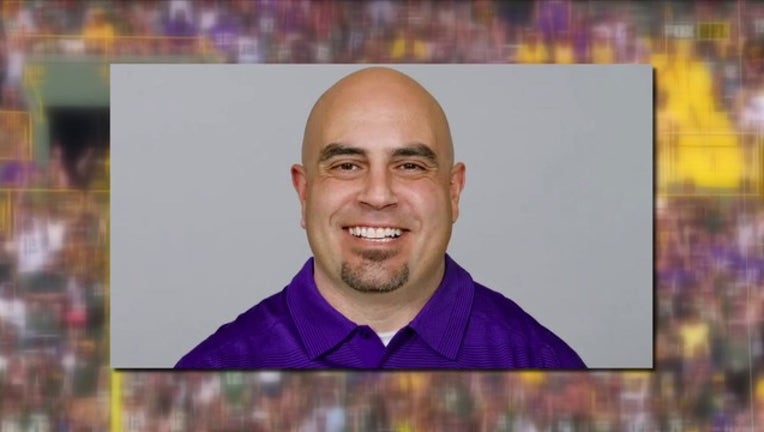 EAGAN (FOX 9) - It's not a secret that the Minnesota Vikings have had some issues with special teams, and more specifically, its kicking game in recent years.
The Vikings are hoping new Special Teams Coordinator Marwan Maalouf has the answers to what's been one of the most inconsistent and frustrating areas for the Vikings in recent years. His answer? "We want their mentality as far as being a football player first, and a kicker second. He just happens to be a kicker, that's what we're trying to find."
Maalouf joins the Vikings after they reportedly offered a new contract to Mike Priefer, who declined and took the same job with the Cleveland Browns. He spent six years in Minnesota.
Time and time again, the Vikings and their fans have been let down by kickers. It was Gary Anderson and "wide left" in the 1999 NFC title game. More recently, Blair Walsh was cut nine games into his fifth season with the Vikings.
His miss against the Seattle Seahawks in January 2016 knocked the Vikings out of the playoffs. The Vikings released him nine games into the following season after missing four extra points and going 4-of-6 on field goals between 40-49 yards. The Vikings used a sixth round pick on Walsh in 2012.
Just last season, the Vikings traded two sixth-round draft choices to take Daniel Carlson out of Auburn in the fifth round. The rookie lasted just two regular season games after missing three field goals, two in overtime, in a Week 2 tie at Green Bay. With the way the rest of the season played out, the Vikings would've been a playoff team with a win over the Packers.
To add salt to the kicker wound, Carlson was signed by the Oakland Raiders and missed just one kick the rest of the season. He was 3-of-3 from 50-plus yards out, and 8-of-9 from 40-49 yards. Carlson was also a perfect 18-of-18 on extra points with the Raiders.
Maalouf said Thursday "all things are on the table" for the Vikings in terms of their kicker situation. Dan Bailey replaced Carlson in kicking duties, and even he had early struggles, going 4-of-9 from 40-49 yards out. He finished the season 30-of-31 on extra points, and is currently a free agent. The Vikings were dead last in the NFL last year in field goal accuracy at 69 percent. They also tied for the ninth-fewest field goals made in the NFL last season with 22.
His most important piece of advice on kickers? Know when to step in and say something, and don't over-coach.
"You don't want guys thinking. You want them to just go react, be ready and do their job," Maalouf said.
Maalouf has plenty of experience with accurate kickers. He's worked with Adam Vinatieri, Phil Dawson and Matt Stover. The three have combined for 62 NFL seasons, 955 games and 52 playoff games.
They don't yet know yet if the next Vikings' next kicker will be Bailey, another veteran or a draft choice.
"The most important thing is to over-turn every rock and find somebody that fits what we're trying to do, whether that's a veteran or a young guy," Maalouf said.
He'll also have decisions to make with punter Matt Wile, and punt returner Marcus Sherels. Sherels finished last season fifth in the NFL with an average of 12 yards per punt return, and had a 70-yard punt return against the Dolphins.
Maalouf spent six seasons as the special teams coordinator in Miami. The Dolphins ranked fourth in the NFL last season in special teams, and led the NFL in both blocked punts (8) and opponent field goal percentage (77.1).
The Vikings ranked 13th in special teams, averaged 24.5 yards per kick return and 10.9 yards per punt return. They allowed, on average, 23.3 yards per kick return and 6.1 yards per punt return.
Maalouf wants the Vikings special teams unit to be opportunistic, and complement the offense and defense depending on the circumstances of the game.
"We want to be aggressive, we want to be a situational special teams unit," Maalouf said. "Whatever the situation in the game dictates and how we want to adapt to it."