KAT suffers knee injury in Wolves win over Wizards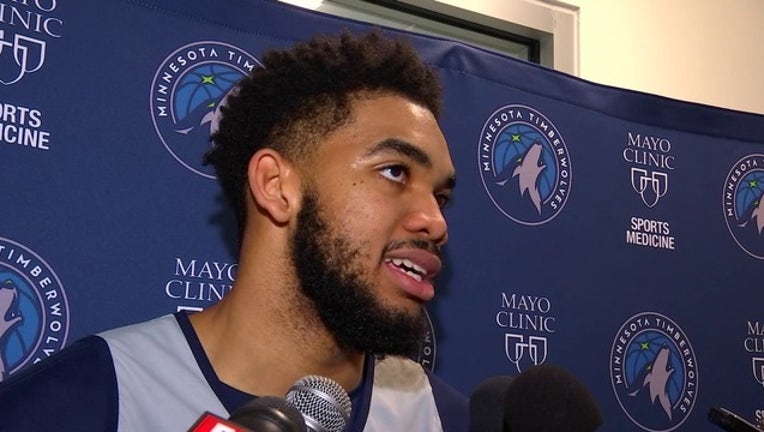 MINNEAPOLIS (FOX 9) - The Minnesota Timberwolves beat the Washington Wizards 135-130 in overtime Saturday night at Target Center, but the talk after the win will be about the status of Karl-Anthony Towns.
Towns appeared to suffer a right knee injury late in the fourth quarter. Trying to get open on an inbounds play, he came up laboring on his right leg and immediately went to the bench with 8.3 seconds left in regulation. Towns finished with 40 points and 16 rebounds, shooting 15-of-25 from the field, including 4-of-7 from three-point range.
He didn't return after the injury.
Timberwolves interim coach Ryan Saunders said he saw Towns walking around in the team locker room after the game, and the severity of the injury is not known. Saunders said the team has no further information until Towns undergoes further testing.
Towns has been playing some of the best basketball of his career since missing two games in the concussion protocol after the NBA All-Star break. He was involved in a car accident with a semi-truck while on his way to the team plane for New York.
Before the win over the Wizards, Towns had been averaging 36 points and 14 rebounds per game over the last six games. Missing two games broke a streak of 303 consecutive starts for the Timberwolves star.
The Timberwolves host the Knicks Sunday night.