Josh Kline ready to join Vikings 'family-first' culture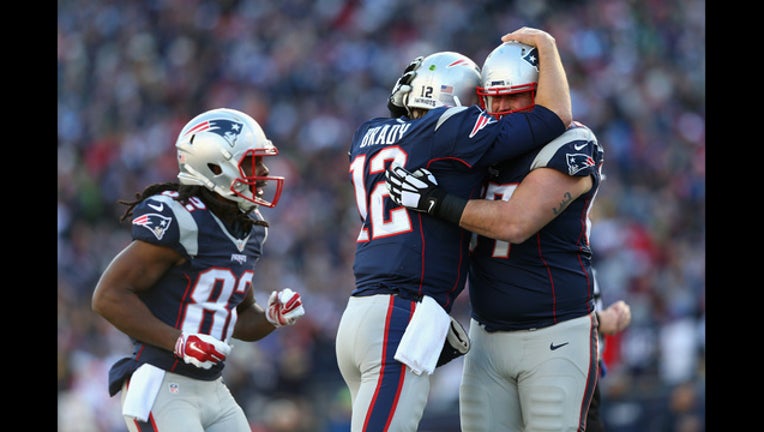 MINNEAPOLIS (FOX 9) - It appears newly-signed offensive lineman Josh Kline should fit in just fine in Minnesota.
The newest member of the Minnesota Vikings spoke via conference call on Thursday about his love for the outdoors, mainly hunting and fishing. He already has plans to celebrate his newest NFL contract with a hunting trip south Texas next week, where he plans to hunt turkeys in the morning and hogs at night.
"I enjoy the outdoors," Kline said.
The Vikings are hoping he'll give them a boost at right guard after being the No. 30-ranked rushing attack in the NFL last season. He comes from the Tennessee Titans, who were a top-10 running offense last season at 126.4 yards per game.
Kline came to the Twin Cities for a free agent visit with the Vikings that started earlier this week. He did the customary dinner out with team officials, followed by the full tour of TCO Performance Center the following day.
He put pen to paper on Wednesday, making a three-year contract official. It fills a need after the Vikings cut Mike Remmers, and lost Nick Easton in free agency. There's still work to do to revamp the offensive line, but Kline is a positive start. He's getting a new opportunity after being released by the Titans.
"What drew me the most was the family-first culture (Mike) Zimmer and (Rick) Spielman gave me as soon as I walked in the building," Kline said. Everyone was super nice and welcome, it gave me a Midwest feel that I'm accustomed to, being an Ohio boy."
Zimmer said after the season the Vikings had lost a "nastiness" to ther play, and didn't have a chip on their shoulder for much of the season. The hope is Kline and the rest of the offensive line can get back to playing that way.
Kline, 29, is 6-3 and 300 pounds as he enters his seventh NFL season. He's switched between left guard and right guard, and has started 46 straight games. He started 14 of the last 16 games in his first season with Tennessee in 2016, and had started all 16 games in the last two seasons with the Titans.
He's an undrafted free agent out of Kent State and has started in 64 of his 79 career games. He spent his first three NFL seasons with the New England Patriots, where he played in 33 games with 18 starts. He started five playoff games and won Super Bowl XLIX with the Patriots.
He characterizes himself as a quiet guy, and lets his play do the talking.
"I'll try to be a leader in that aspect. I lead by example and actions, I'm not someone who speaks unless I have to. I want to help this team any way I can," Kline said.
Kline said Thursday the coaching staff has had conversations with him about where they expect him to play along the line, which will likely be at right guard. But it doesn't mean he's going into the season feeling like anything is guaranteed.
"You have to earn everything you get in this league, I wouldn't say I'm a starter but you have to act like you are," Kline said.
Kline expects a smooth transition to Minnesota. The Vikings' scheme in the run game is similar to what he had with the Titans, and he'll have an entire offseason to get comfortable with his new teammates along the offensive line.
"An entire offseason with the team is going to help in terms of my fit with the team," Kline said.