Gophers without RB Darius Taylor, LB Cody Lindenberg at Purdue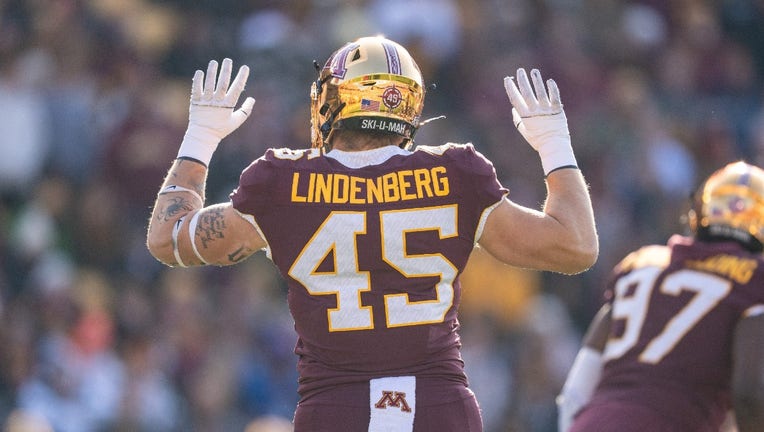 article
MINNEAPOLIS (FOX 9) - The University of Minnesota football team is in West Lafayette to face Purdue on Saturday, looking to bounce back from one of its most disappointing losses of the season.
The Gophers could've taken sole possession of first place in the Big Ten West with three games left if they had beaten Illinois last Saturday. But the Illini left Minneapolis with a 27-26 victory after Isaiah Williams got behind the Minnesota defense for a 46-yard game-winning touchdown with 50 seconds to play.
The Gophers dropped to 5-4 on the season, and 3-3 in the Big Ten. If they hadn't blown a three-touchdown lead at Northwestern, and finished off Illinois last week, Minnesota would be sitting pretty at 7-2 overall and 5-1 in the Big Ten. Now, the Gophers need to win at least two of their final three games among Purdue, Ohio State and Wisconsin, and have Iowa lose two of its last three to win the Big Ten West.
If the Gophers are going to beat the Boilermakers, they'll have to do it without top running back Darius Taylor. He'll miss his third straight game after getting injured in Minnesota's 12-10 win at Iowa. Despite playing in only five of Minnesota's nine games, Taylor still leads the Gophers in rushing with 591 yards and four touchdowns. Without him, they'll lean on Jordan Nubin and Zach Evans to carry the load in the run game. Nubin ran for 204 yards and two touchdowns two weeks ago in a win over Michigan State. Evans has 45 carries for 203 yards and one touchdown in four games this season.
Sean Tyler could also get touches, but has had problems with fumbling this season.
The injury report had two defensive additions. Safety Aidan Gousby is out, and linebacker Cody Lindenberg is listed as questionable. Lindenberg missed the first seven games of the season with an undisclosed injury. In his first full game last week, Lindenberg led the defense with 11 tackles and forced a fumble. Lindenberg did not dress when the team came out for warm-ups, and is missing his eighth game this season. Gousby is missing his first game of the season.
Iowa faces Rutgers on Saturday, then finishes the season against Illinois and Nebraska. But none of that matters if Minnesota doesn't at least beat Purdue and Wisconsin. The Gophers will be heavy underdogs at Ohio State next weekend.