Gophers softball snubbed in postseason bracket seeding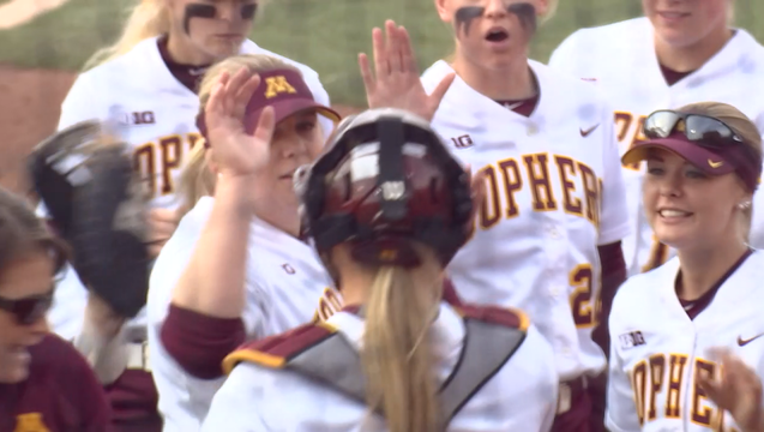 article
(KMSP) - The Gopher softball team has had nearly everything go their way this season. That is, until now.
The Gophers have the best record in the country, but are not being rewarded by the NCAA – stunning fans.
The Gophers have played 57 games so far this year and have lost only three, yet when the seedings were announced for the NCAA tournament Sunday night, the Gophers were not among the seeded teams.
Minnesota had been hoping to host a regional this weekend on campus. The NCAA selection committee didn't feel the Gophers were worthy of that honor and instead sent them out on the road.
Just last weekend the Gophers rolled through the Big Ten tournament, winning the championship and figured not only would they be home for the first round of the playoffs and also for the second round called the Super Regionals.
But for some unknown reason the Gophers now have to deal with being snubbed big time.
They will now head out to Alabama this weekend where they will play Louisiana Tech on Friday, despite the fact they are riding a 25-game winning streak.
The team is mad, upset and shocked at what happened, but now they say they will just to show everyone they deserved a better fate.
The Gophers were ranked No. 2 in the Coaches Poll and their RPI was 11th in the country going into last weekend. Tuesay morning, an updated Coaches Poll had the Gophers ranked No. 1.
The Gophers' strength of schedule may be what knocked them down, but still it's remarkable to not see them at least be considered one of the top 16 teams in the country.