Gophers guard Katie Borowicz medically retires from basketball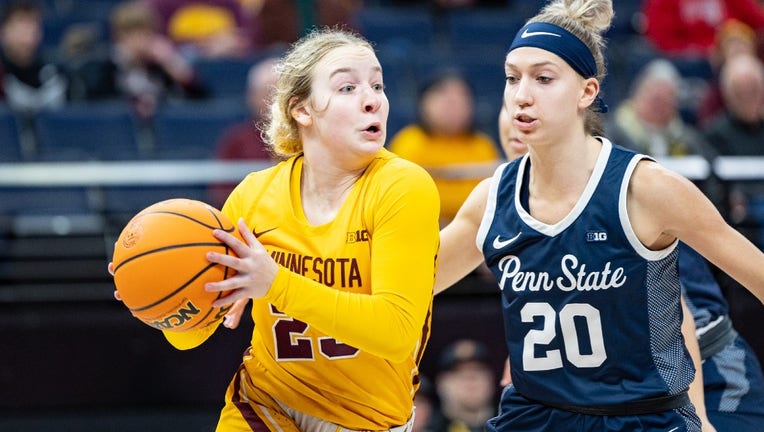 article
MINNEAPOLIS (FOX 9) - University of Minnesota guard Katie Borowicz has played her final game with the Gophers. The redshirt freshman announced on social media she's medically retiring from basketball.
The former Roseau standout was a top-100 player out of high school, and sat out the 2021-22 season after having brain surgery. She had to have a procedure to alleviate pain and pressure that her skull was putting on her spine.
Borowicz said Wednesday her decision to step away from basketball "is the most difficult and painful one I've ever had to make."
"Dear basketball, the love that I have for you is beyond words. You've given me everything and more, but our time has come to an end. My decision to medically retire is the most difficult and painful one I've ever had to make. Last year I had brain surgery in hopes that the pain would go away. I prayed that we would have more time together, but that hasn't been the case. When I play, it only gets worse and I've come to associate basketball with pain. I have been struggling for the past year to push through and put a smile on my face, but my body is telling me enough."
She spoke optimistically at Big Ten Media Day before the 2022-23 season about being medically cleared to play and contribute to the Gophers. Borowicz played in 29 games this season, starting 17, and averaged 8.5 points, 2.7 rebounds and three assists per game.
The Gophers went 11-19 this season, and Lindsay Whalen stepped down after the season. Dawn Plitzuweit was introduced at a news conference Monday at Athletes Village. Seven current players were there, but Borowicz was not one of them.
"It has been a dream playing at Minnesota and for Coach Whalen. I'm so fortunate to have met all the amazing human beings I now call friends. I also want to thank everyone who has followed my career or been a part of it. I will forever be grateful for the opportunities and experience basketball has given me. God has had a plan for me and I know he will guide me through the next phase of my life. Goodbye basketball, I'm sorry we didn't have more time," Borowicz said.
The Gophers' released a statement Wednesday through the team's Twitter account.
"We cannot thank Katie Borowicz, our 2022-23 captain, enough for her blood, sweat and tears she poured into our program. Once a Gopher, always a Gopher."