Gopher women's basketball coach Marlene Stollings leaving for Texas Tech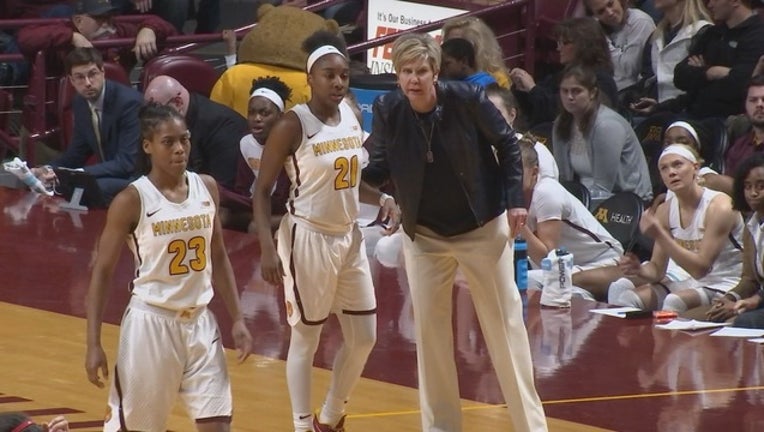 article
MINNEAPOLIS (KMSP) - Gopher women's basketball coach Marlene Stollings is leaving the team to take the head coaching position at Texas Tech, with both teams announcing the move Monday afternoon. 
Stollings served four seasons as head of the Gophers, finishing this year a 24-9 record that tied the team for third in the Big Ten. Minnesota also made it to the second round of the NCAA Tournament before losing to Oregon, the team's second appearance under Stollings. 
"I appreciate what Coach Stollings accomplished in her time with us, particularly this past season when her team provided some great memories for Gopher fans," University of Minnesota Athletics Director Mark Coyle said in a statement. "Our program has a history of success, brand-new facilities that are among the best in the country, and a talented core returning. I'm excited to meet with candidates and share everything Gopher Women's Basketball has to offer."
The former Gophers coach is replacing Candi Whitaker after she was fired earlier this year, with a formal press conference scheduled Wednesday at 4 p.m.
"I am very proud and honored to be named the head coach at Texas Tech and to be a part of the Big 12 Conference," Stollings said. "Texas Tech has a storied tradition of success and I am eager to return this program to national prominence. We will play a fun, up-tempo style of basketball that student-athletes will enjoy and the fans will find exciting to watch."