Former Vikings head coach Dennis Green to be inducted into Ring of Honor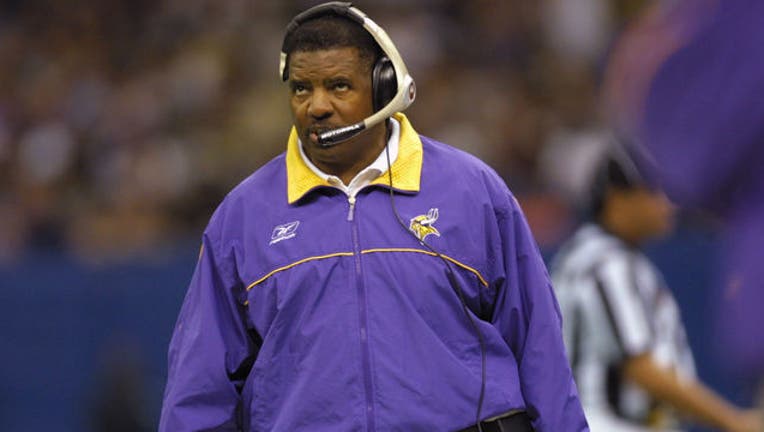 article
EAGAN, Minn. (KMSP) - Former head coach Dennis Green will be inducted into the Minnesota Viking's Ring of Honor in 2018, the team announced Monday. 
Green was the head coach of the Vikings from 1992 to 2002. He led his team to the playoffs in eight of his 10 seasons as head coach and has the second-most wins in franchise history, behind Bud Grant. He passed away in 2016. 
Green will be inducted into the Ring of Honor during a halftime ceremony at the Vikings home game against the Buffalo Bills on Sept. 23.
"Dennis Green's impact on the Minnesota Vikings, and really the entire NFL, is still felt to this day," Mark Wilf, president and owner of the Vikings, said in a statement. "In addition to being widely regarded as one of the NFL's top coaches, Denny was also known as a great mentor and leader by all who had the fortune of being in his presence. We're extremely honored to forever memorialize Denny and his family in the Vikings Ring of Honor and we're looking forward to the induction in September."
Green will be the 24th member of the Ring of Honor, joining Alan Page, Bud Grant, Randy Moss, Cris Carter and others.